WOF recalls surpass 21,000
Claims New Zealand Transport Agency let dodgy brake tests go on for years.
Posted on 06 December, 2018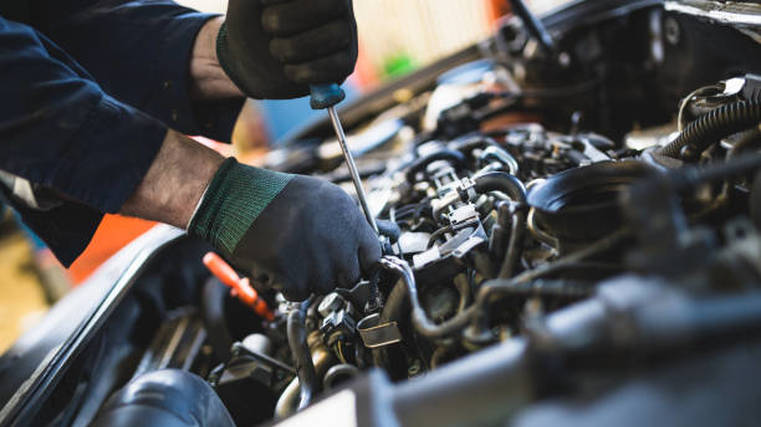 Emails and documents show the NZTA has allowed defective brake testing to go on for years, it has been claimed.
An Auckland garage was warned back in 2015 that its practices were unsafe, but carried on issuing large numbers of warrants of fitness (WOFs) until it was suspended last week.
According to Radio NZ, this is what the agency's certification officer found when inspecting Orient Motors on Auckland's North Shore in early September this year. "Tapley brake metre expired, found lying on floor with dust ring around base."
Talking to Radio NZ, an anonymous industry player said that this behaviour wasn't unusual.
"I've seen it all the time where they don't use a brake metre. On their check sheet, they would write some percentage regarding braking effectiveness… 82, 82, 82, 82, 82 or whatever number they wanted to pick out of the sky."
This was not news to the NZTA, says Radio NZ. The agency discovered this three years ago when it found the garage's inspectors were unsafe and incompetent and issued a warning. However, the agency also allowed Orient Motors to carry on, which it did, issuing out large amounts of WOFs with high pass rates.
By September this year, Orient Motors' two inspectors had failed 17 out of 24 audit categories, including all three brake safety checks.
However, it took the NZTA another six weeks to warn the company again, which then resulted in a one month's appeal until it was suspended last week. Now 3,500 of Orient's warrants have to be rechecked.
Another industry player agreed to talk anonymously told Radio NZ: "WOF has been a lucky dip for a long time. It's right across the board and not just the small garages. The franchise garages are the biggest culprits."
"Another problem is the rules encourage inspectors to police themselves by ranking their own performances on a score-sheet out of three. You can just write down a bunch of numbers and away you go. Self-assessment has been farcical from day one and I've witnessed that first-hand."
VTNZ involved
The brake-test lapses also extend to trucks and buses, according to Radio NZ. On Waiheke Island, major inspection company VTNZ used the old Tapley metre brake test after its roller brake machine broke. The rules allow this to happen for two days while the roller machine is being fixed.
VTNZ said it would only use the Tapley metre for three days, but in fact it went on to use the old test for 18 months. According to Radio NZ, VTNZ said the roller machine was beyond repair and it could maybe get away with not replacing it.
In September 2017, an NZTA manager emailed the company regarding the brake tests: "As I understand things, the current concerns with Tapley testing are some large vehicles are being tested at minimal speed, thereby weakening the accuracy of the test and not meeting the full requirements."
VTNZ denied this. However, emails showed the agency had figures showing a dramatic drop-off in the fail rate in brake testing.
By November 2017, the company told the NZTA it had made progress on getting a new roller-brake machine, but by June this year the agency's manager had this to say: "Now, six months later, we don't seem to have progressed at all? I can only assume that's because we haven't been pushing you."
VTNZ finally put in the new machine in August. VTNZ told Radio NZ it didn't break any rules as the agency knew what it was doing and safety was never compromised.
Radio NZ's original piece can be found here.
Eighth garage suspended
The NZTA had also suspended Auckland garage, Super Cheap Tyres and Auto Services, on December 5, to take the number of vehicles needing to be retested nationally to more than 21,000.
The NZTA said Patrick Ah Wong, and the St Johns' franchise of Super Cheap Tyres and Auto Services, were suspended after a "long history of non-compliance", which involved not properly checking vehicle interiors, seat belts, lighting systems and brakes.
More than 2,400 vehicles owners are being contacted by the NZTA to advise them on warrant recheck options.
"We are unaware of specific concerns relating to individual vehicles," said the NZTA. "However, due to the poor quality of Ah Wong's inspections, there's a possibility some vehicles may have been incorrectly passed. For this reason, we strongly encourage people who have a current WOF issued by Ah Wong to get their vehicles rechecked.
Timeline of events
- Late August: Dargaville Diesel Specialists suspended – 1,956 vehicle owners urged to get WOFs rechecked.
- October: Orient Motors – 3,494 affected owners.
- October: Te Aroha Automotive – 613 affected vehicle owners.
- November 23: Westland Mechanical and Tyre – 3,721 affected vehicle owners.
- November 30: Auckland's Jet Tyres and Wheel Alignment – 993 affected vehicle owners.
- November 30: Onehunga's Church Street Motors and Tyres – 4,053 affected vehicle owners.
- December 4: El's Auto Services in East Tamaki – 3,783 affected vehicle owners.
- December 5: Super Cheap Tyres and Auto Services in St Johns – 2,443 affected vehicle owners.