Top news stories of 2018
From fraudulent dealer scandals to stink bugs taking over the supply chain, here are the top 10 news stories of 2018.
Posted on 09 January, 2019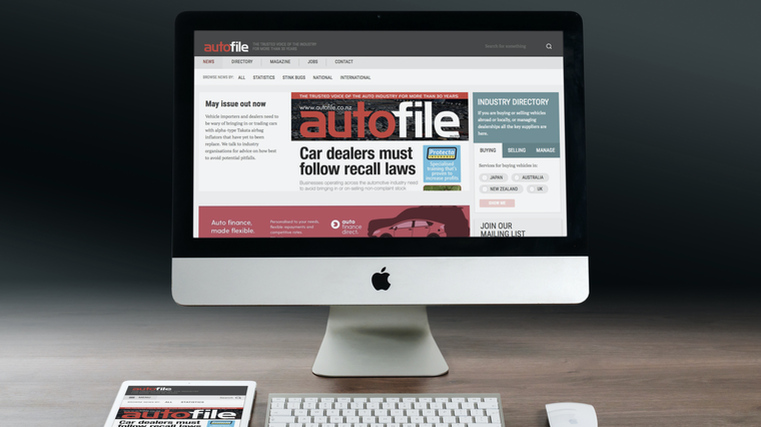 From fraudulent dealer scandals to stink bugs taking over the supply chain, it was a big year for New Zealand's automotive industry. Here's a look back at the most trending stories of the year.
The 2018 NBR Rich List
The National Business Review unveiled its Rich List for 2018 in August, with many figures from the automotive industry making appearances. The combined net worth of the rich-listers in 2018 totalled $100.8 billion, up from $79.9b in 2017.
There were 34 newcomers, contributing a combined value of $5.89b. They included car dealers Paul Kelly and Rick Armstrong. Wayne Leach was another newcomer. He's known for turning a Hamilton dealership into a network of luxury car dealerships.
Fraudster hits dealerships
Scott Thomas Wills was actively wanted by Auckland Police for serious criminal offences subsequently facilitated with vehicles obtained.
The 42-year-old had been approaching major dealerships in the city and obtaining late-model loan cars under the guise of potential purchases.
Kiwis jailed in UK for fraud
Car dealers Nic O'Neil and David Chandler, both originally from NZ, were jailed in the UK for ripping off their customers.
The two former Kiwis plotted a scheme to extract money from fellow traders and would-be buyers, who approached them to supply cars from high-end marques, such as Porsche and Bentley. The models often needed to be custom-built, which can take 18 months to two years to complete.
O'Neil, who has been banned from being a company director for seven years, was convicted of one count of transferring criminal property, six counts of fraud by false misrepresentation and one count of theft.
Chandler was found guilty of one charge of transferring criminal property and two counts of fraud by false misrepresentation. He was banned from being a director for five years.
Stink bugs
Autofile's "stink bugs" section received thousands of views throughout 2018. The section allowed readers to keep up to date on the ever-changing biosecurity landscape.
One of the most trending stories to feature in the section was our first stink-bug story back in February 2018, when the insects forced the first affected ship, the Courageous Ace, to reload its shipment and head back out to sea. Since then, stink bugs have continued to cause disruptions across the supply chain.
Recently, Biosecurity NZ directed a vehicle carrier, the Carmen, to leave Kiwi waters after regulated pests were found on-board. It was the first cargo ship to be ordered to leave NZ since the start of the 2018/19 stink-bug season in September.
Dealer fined $75k for listings
Motor-vehicle trader, Vehicle Logistics Ltd, was fined $75,000 after misrepresenting buyers' rights when selling used vehicles online and for failing to display vehicle information.
Nissan NZ to update 30kWh Leafs
In August 2018, Nissan NZ was provided with a software patch to update lithium-ion battery controllers in 30kWh Nissan Leafs. The upgrade was needed because cars were displaying lower or incorrect range readings.
Worker accused of stealing
Stephanie Elmiger was found guilty of stealing more than $140,000 from Central Motor Group in Taupo.
The ex-general manager was convicted on 225 charges related to the theft by a person in a special relationship from 2013-16. The charges related to transfers from accounts she had control of, credit-card transactions, payroll payment charges and a discrete motor vehicle-related charge.
Six motor vehicle traders banned
Last year saw the number of unregistered and prosecuted "cowboy" traders rise, which was largely due to the growing online motor vehicle market, according to the government.
Six people were banned from motor-vehicle trading in 2018 due to serious breaches, which included failing to comply with Motor Vehicle Disputes Tribunal orders.
Nottingham declared bankrupt
Dermot Gregory Nottingham – a character well-known to many people in the automotive industry – was declared bankrupt in September 2018.
"He has a demonstrated history of commencing private prosecutions against individuals in which he has been entirely unsuccessful," said the judge at the time.
"Unquestionably, these apparently groundless prosecutions have wreaked havoc with the lives of those wrongly accused. If Nottingham's bankruptcy puts an end to this practice on his part, then that's a public good."
Pay-out ordered in Ferrari case
A prestigious dealership, Continental Car Services in Auckland, was ordered to pay out $130,000 for failing to make good on a contract to import a F12 Berlinetta Ferrari.