Japan responds to Ghosn's escape
Officials lament 'regrettable' action as they promise to investigate how the former Nissan boss fled the country.
Posted on 06 January, 2020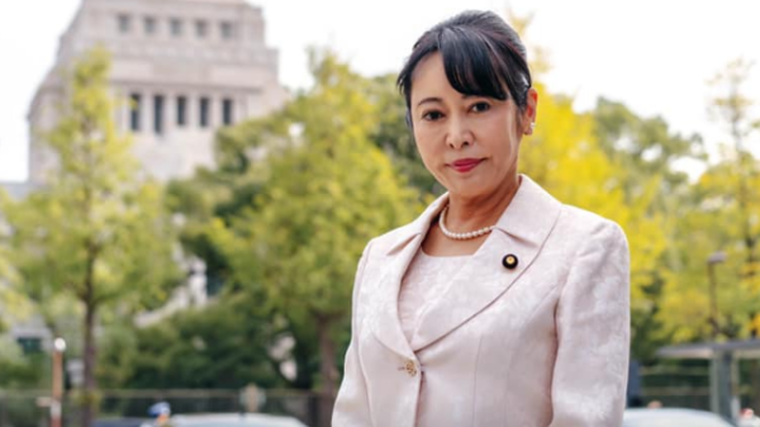 Japanese officials have called the flight of former Nissan chairman Carlos Ghosn from the country while on bail "unjust" and promised to tighten immigration checks.
Justice Minister Masako Mori has ordered an investigation after Ghosn, who was awaiting trial on financial misconduct charges, skipped the country and made his way to Lebanon.
Mori, in the first public comment by a Japanese government official about the incident, says there are no records of the 65-year-old businessman's departure from Tokyo.
Interpol has issued a wanted notice for Ghosn, whose bail has now been revoked, but Mori did not reveal what action Japan may take to get him to return. Japan does not have an extradition treaty with Lebanon.
The minister, pictured, says departure checks in Japan need to be strengthened to prevent a similar situation happening again.
"Our nation's criminal justice system protects the basic human rights of an individual and properly carries out appropriate procedures to disclose the truth of various cases, and the flight of a suspect while out on bail is never justified," she said in a statement.
Takahiro Saito, Tokyo's deputy chief prosecutor, said in his own statement that Ghosn "deliberately ignored" Japan's justice proceedings by fleeing the country, even though his bail barred him from overseas travel.
"Ghosn broke his own promise to attend the court and run away from Japan," Saito said. Both officials called Ghosn's actions "regrettable".
First arrested in November 2018, Ghosn faced a litany of charges, including allegations that he understated his income for years. He was ousted from his posts at Nissan and Mitsubishi Motors following his arrest, and later resigned from Renault. He has denied the charges against him and in a statement from Beirut said he was escaping injustice.
Although the details Ghosn's escape are not yet clear, Turkish airline company MNG Jet says two of its planes were used illegally, first flying him from Osaka, Japan, to Istanbul, and then on to Beirut.
Turkey has detained seven people, including four pilots, as part of an investigation into his passage through Istanbul.
Ghosn's lawyers in Japan say they were unaware of his plans to flee and they felt betrayed by his action.