IBC Japan promises 'smooth transition'
Japanese company "placed better than ever" to assist car importers with support by its subsidiary ATNZ 2000.
Posted on 13 October, 2021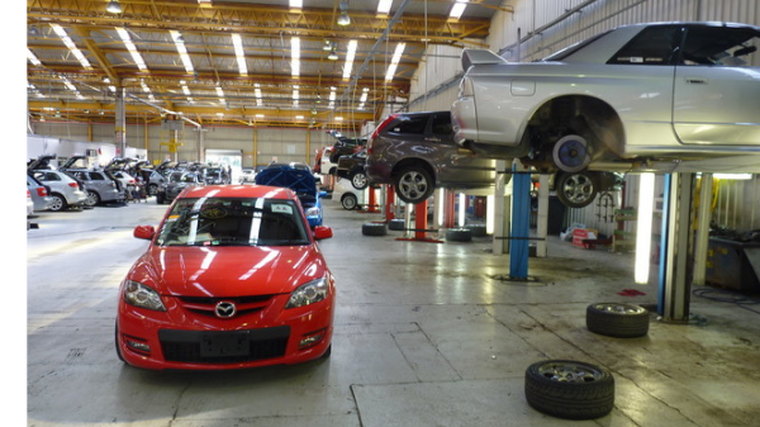 Car dealers will enjoy the same rates and terms as what they had with Autoterminal NZ under its new ownership.
IBC Japan has purchased the company from the liquidators and it is now being run by its subsidiary ATNZ 2000 Ltd.
The transaction follows director Mike Tyler placing south Auckland-based Autoterminal NZ into liquidation after the high court issued a $38 million judgement in favour of IBC Japan in October.
IBC Japan says, in addition to collecting the payment due, its "greatest concern" during the process has been to protect and support customers buying from Autoterminal "so they could continue trading".
Its statement adds: "We are pleased to announce IBC has now purchased all trade receivables [AR], inventory and assets of Autoterminal from the liquidators as a going concern – excluding liabilities – and the business will now be operated by IBC's subsidiary in New Zealand, ATNZ 2000.
"The purchase of AR from the liquidators means all amounts payable by car dealers to Autoterminal will now be legally assigned and payable to ATNZ 2000.
"ATNZ 2000 will also assume all rights and obligations under trading terms agreed between Autoterminal and its customers."
IBC Japan aims to take the trading relationship to a "new level" with its 30-year experience in the used-vehicle industry and "advanced technology infrastructure".
ATNZ 2000 will be managed by Paul Carruthers covering the North Island market and Glenn Keatley being responsible for the South Island.
"Both Paul and Glenn previously worked for Autoterminal and are well-aware of the business model," says IBC Japan.
"We have no doubt they will take good care of our customers given their work passion and vast experience in the industry.
"We have set up a new trading account for all Autoterminal customers on the ATNZ 2000/IBC system with the same rates and terms as what they have with Autoterminal, and we will email customers separately with an assigned account manager to look after each customer.
"Our accounts team will be following up with customers on invoicing as well as the document security release process moving forward.
"We will try our best to work on a smooth transition for customers but would ask for understanding of any inconvenience caused while we implement new systems during this period."
IBC adds it is now "placed better than ever to assist importers, especially with the support by its subsidiary ATNZ 2000. Our whole team is fully committed to continue striving every day to bring a better vehicle purchasing service and experience to car importers in New Zealand."
Before the sale to IBC Japan was announced on October 11, Autoterminal's liquidators Steven Khov and Kieran Jones, of Khov Jones, and Tom Rodewald, of Rodewald Consulting, engaged with the likes of customers, employees, suppliers, creditors and interested parties.
They say they worked with stakeholders "to maintain the status quo to preserve the value of the business" and maximise its sale price while a number of interested parties submitted offers for different parts of the company.
They decided that, ultimately, the sale to ATNZ 2000 "would ensure the Autoterminal business would continue going forward and customers would receive continued service from the purchaser".
They add staff retained by the liquidators assisted with an orderly transition to ATNZ 2000.
"The liquidators are confident the sale will allow for distributions to all preferential creditors – being employees, Inland Revenue and Customs – in full, as well as unsecured creditors that submitted valid claims by the date as prescribed in the liquidator's public notice."
Who to contact
ATNZ 2000, North Island: PCarruthers@ibcauto.com / 027-526-1131.
ATNZ 2000, South Island: GKeatley@ibc.auto.com / 027-229-2061.