Electric Lexus targets rebates
Marque hopes its first BEV will become a flagship of the UX line-up.
Posted on 21 September, 2021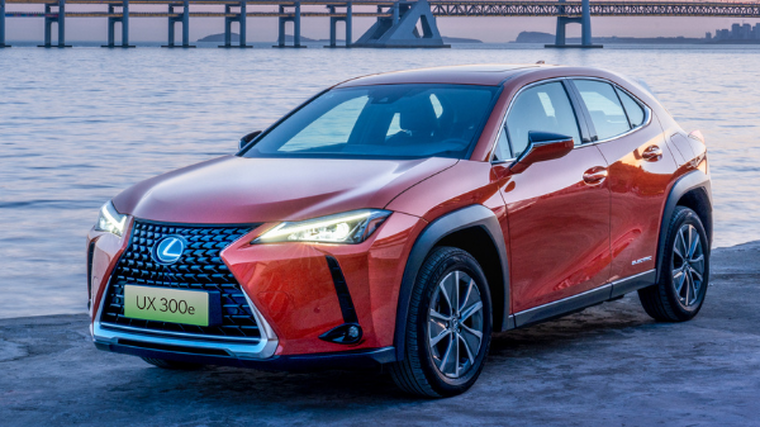 The first battery-electric vehicle (BEV) from Lexus has been priced below the $80,000 threshold to qualify for the government's clean car discount when it arrives in New Zealand.
The UX 300e is set to hit the market soon and will be entitled to a rebate of $8,625 under the low-emissions scheme, which was introduced at the start of July.
Discounts on BEVs and plug-in hybrids (PHEVs) are on offer for vehicles when they are first registered in New Zealand until the end of the year.
To qualify for the cash incentive, a vehicle must cost less than $80,000, including GST and on-road charges, and have a safety rating of three stars or more on www.rightcar.co.nz.
From the start of 2022 a feebate scheme is due to swing into operation, which will reward zero and low-emissions vehicles with a discount and penalise high-emitters with a fee. Legislation to enact the policy is currently before parliament.
Lexus NZ has put a recommended retail price of $79,900, including on-road costs, on the UX 300e.
Neeraj Lala, chief executive, says: "Lexus already has one of the lowest overall CO2 emission averages of its fleet in New Zealand due to the high proportion of hybrid-electric vehicles we sell. Year-to-date electrified sales account for 69 per cent of our overall sales.
"The new UX 300e is the first of many new electrified Lexus models that will ultimately contribute to the decarbonisation of our national vehicle fleet."
The marque plans to introduce 10 more electrified models by 2025.
It hopes the UX 300e Limited will become the flagship UX and builds on the luxury compact UX 200 petrol and UX 250h hybrid-electric variants that have been on sale in New Zealand since early 2019.
The BEV has a 54kWh lithium-ion battery under the cabin floor and offers up to a 400km driving range. It offers maximum power of 150kW and torque of 300Nm, incorporating a high-output motor and high-capacity battery, which takes about 50 minutes for fast charging (DC) to 75 per cent capacity.