Marque loses 100,000 cars to chip shortage
Mixed fortunes for brands as the Covid-19 pandemic disrupts supply of vital parts.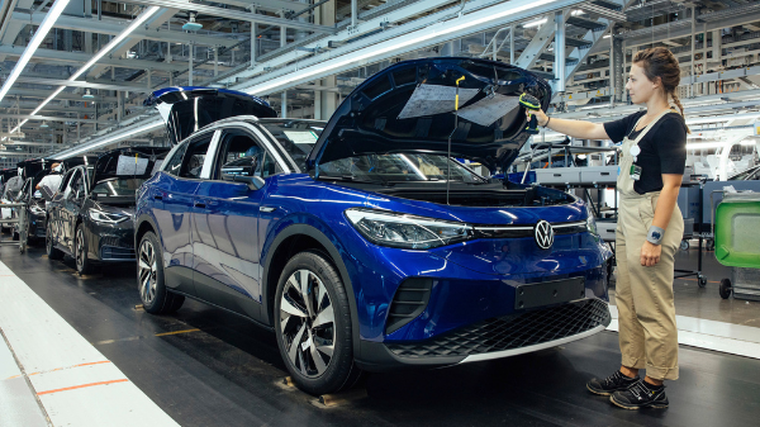 Volkswagen has built 100,000 fewer cars than planned so far this year because of the chip shortage that has blighted carmakers.
Chief executive Hebert Diess says the group will not be able to make up for the shortfall in 2021 as supply chains remain disrupted by the effects of the Covid-19 pandemic.
He adds the company is now seeking to secure future chip supply via direct agreements with semiconductor suppliers, reports Reuters.
At the same time, Toyota has kept its production on track and avoided running out of chips for its vehicles following lessons learned during an earlier crisis.
Toyota says it created a system that visualises the situations of its suppliers, including non-direct partners, following supply chain disruption caused by the Great East Japan Earthquake in 2011.
Before launching this system, it took about two weeks to spot supply chain problems — now the marque can identify them in half a day, reports the Japan Times.
Toyota says those improvements meant it did not run out of inventory when a coronavirus lockdown was imposed in China during the early stage of the pandemic.
The Japanese carmaker recently announced it has an up to four-month stockpile of chips and has increased its output for the financial year.
Other marques have seen their production thrown into chaos because of the global chip shortage.
Combined with the effects of Covid-19, it has served as a wake-up call and forced them to review their strategies and to consider reducing supply chain dependence on China.
A number of automotive companies have cut how many cars they are making because of the falling availability of semiconductors, with Nissan and Honda slashing production by a combined 250,000 vehicles this financial year.