VIA questions supply of electric cars
Industry association says insufficient numbers of EVs will enter Kiwi market before 2030 in submission on government's plan to slash emissions.
Posted on 26 November, 2021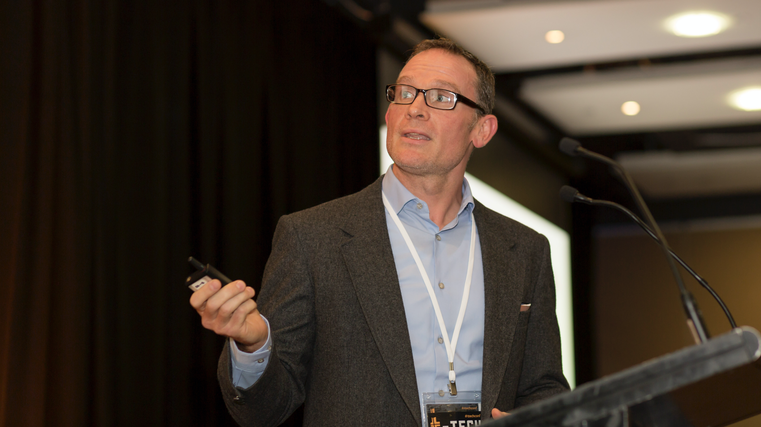 The Imported Motor Vehicle Industry Association (VIA) is "dubious" there will be a sufficient supply of electric vehicles (EVs) to New Zealand before the early 2030s for them to make up a significant proportion of total imports.
The association has sounded the warning in its submission to the government on how harmful emissions can be reduced.
A plethora of ideas are outlined in the discussion document on the proposed emissions reduction plan (ERP) to be published in May 2022. This follows the final report of the Climate Change Commission, which was lodged with the government last year.
Kit Wilkerson, senior policy adviser, says VIA supports the mandating of EVs when a sufficient supply of numbers of them are available, but "we do not think this will occur prior to 2035".
He adds: "Once sufficient right-hand-drive [RHD] EVs are being produced, new-car importers will need to compete with the other more wealthy and influential jurisdictions, such as UK, Australia, and Japan, for the supply of new vehicles.
"Used-car importers will need to wait for the second generation of mass-produced EVs to begin replacing the first in those major RHD jurisdictions before prices lower to a point New Zealanders can afford.
"Neither type of importer expects to be able to source a significant supply of EVs by 2030 and volumes necessary to start replacing the fleet will likely not be available until 2035."
VIA draws attention to the fact that while research out of the EU, US and other major jurisdictions with domestic manufacturing has pointed to transport as "low-hanging fruit, New Zealand is not the EU, US or other major jurisdictions with domestic manufacturing".
"That research was advice for their domestic policies, not a guidebook for the entire world at once," says Wilkerson, pictured.
"The choice for New Zealand to follow the same path as those other jurisdictions puts us into direct competition for the limited number of EVs that will be produced – EVs that those more wealthy and influential jurisdictions have already convinced manufacturers to supply to them.
"If New Zealand expects to sail the course it has plotted, then this is the challenge it must overcome. We must figure out how to convince manufacturers to funnel a total of 1.3 million EVs – 30 per cent of the fleet – away from the other RHD markets they have been promised for, namely the UK, Japan and Australia. We have 12 years to accomplish this.
"We also need to figure out how to 'steal' 200,000-plus EVs a year from those same jurisdictions – either before the vehicles are sold into the fleet or after – in less than eight years.
"The jurisdictions we are discussing 'robbing' have domestic manufacturing, higher incomes and more international influence. VIA will welcome further discussion with government on how much the New Zealand public is prepared to spend to reroute those EVs.
"Using the term theft might seem hyperbolic. In some ways it is because we are not actually looking at performing illegal acts, but those major jurisdictions that have made similar goals and promises to the public will be expecting suppliers to provide those EVs to them.
"All of this discussion is assuming the existing shortage of computer chips, cobalt, magnesium and other resources is resolved in time for OEMs to start manufacturing EVs in any volume at all.
"Until zero-emissions vehicles can be sourced in sufficient quantity, hybrids and other ultra-low emissions vehicles will serve as a transitionary step.
"There is also a geopolitical risk from locking New Zealand into a path that can only be fulfilled by challenging our traditional trade or political partners or embracing new ones to the deficit of those traditional ones."
In addition, VIA has welcomed discussion of policies that might reduce the size of New Zealand's fleet, but would recommend a lower limit on possible reductions to no less than one car per household.
That said, the association supports improved public transport and travel options, and sees no conflict between this and a lower limit of one vehicle per household.
The big picture
VIA's executive summary to its submission says it feels like the government has simply put a "carbon savings" number on projects it was planning to do any way.
"There appears to be dubious double-counting of savings, with many of the proposed initiatives having an obvious bleed effect on the savings of other proposed solutions," says Wilkerson.
"For instance, if the plan is to electrify the fleet, how then will congestion charging reduce emissions?
"We are also dismayed by the continued lack of prioritising an equitable transition. Most – if not all – of the proposed schemes will be regressive, negatively impacting lower socioeconomic groups the worst.
"The development of the 'equitable transition strategy' needs to be prioritised and, when making this effort, the status quo should not be considered the baseline.
"If a policy will increase inequitable outcomes, it is a poor policy and should be categorically discarded."
Wilkerson emphasises that equity is an important consideration for VIA because many of its members come from, belong to, have relationships with, and/or cater specifically to lower-socioeconomic groups.
The association would like to positively highlight recognition by the government that it is important to work with the private sector to find solutions, but would also warns that businesses cannot voluntarily make the change.
"It is simply not how the economy or private sector works. Business can be part of the solution, but it needs government to have the courage to make the hard choices necessary to ensure businesses can assist while maintaining a fair market.
"Behaviour change and education are the biggest parts of the puzzle, not the smallest. This includes combating misinformation. The public needs to be part of the solution, not because they are the problem.
"Blaming the public for their choices is unfair in a world where marketers have the capability of using the best technology, the best data, and military-grade techniques to shape public opinion on goods and services."
More specifics
Other ideas in VIA's submission on the ERP discussion include introducing a universal carbon tax that could become a "carbon dividend" putting money into KiwiSaver accounts to help the transition from fossil fuels, and a plentiful supply of cheap, green electricity.
Wilkerson notes: "The most important thing government can do to promote electrification across every industry is to increase the cost discrepancy between using electricity and using fossil fuels."
Cheap and green electricity would also attract international businesses with the promise of carbon-neutral power while proving a "significant boon" to our economy.
Excess green energy produced could be absorbed by a "sink", such as the Lake Onslow project, making green hydrogen and sequestering atmospheric carbon.
"We want a pragmatic approach, not just an opportunity for the government to collect money from New Zealanders," Wilkerson says.
He adds what VIA proposes would substantially help those on lower incomes, particularly in meeting their power bills and getting them into e-mobility and other e-technologies.
Also, political will is needed to make changes, including making electricity cheaper so that more people opt out of fossil fuels for greener energy.
"Many people who drive internal combustion engine [ICE] vehicles today assume that since fuel prices have remained constant over time that this trend will continue. They don't expect to be paying that much more in later years.
"Price increases for fossil fuels should be planned and well-telegraphed so people know such fuels could be, say, 23 per cent more expensive in five or so years."
Wilkerson adds: "Other changes, such as increasing the use of biofuels or e-fuels, could lead to short-term savings in emissions, but will delay the necessary transition, prolong the use of ICEs and reduce long-term effectiveness of emission-reduction strategies."