Turners launches vehicle subscription in Auckland
Company brings "flexibility" to car ownership and has plans to spread the scheme across the country.
Posted on 21 October, 2020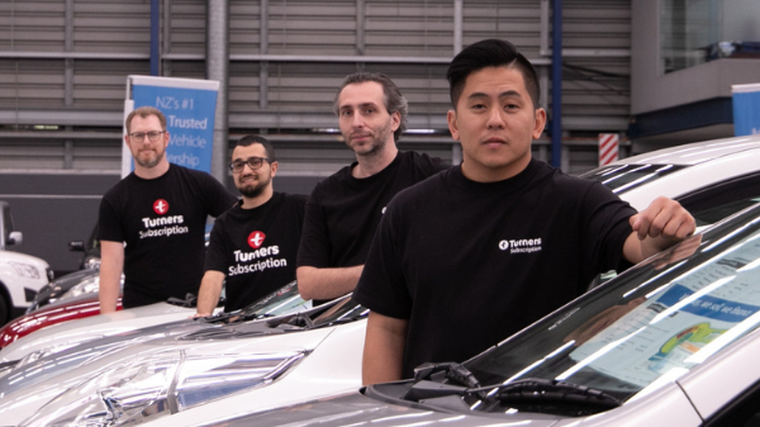 Turners has finally launched a vehicle subscription service after the coronavirus pandemic forced it to stall its plans for about six months.
The scheme is operating in Auckland and the company plans to roll it out to other parts of the country in due course.
Called Turners Subscription, the company says it offers "flexibility and convenience along with variety, minimal commitment and an all-round simpler alternative to vehicle ownership".
The service works by customers paying a monthly fee, which covers most of the usual costs of vehicle ownership, from registration and insurance to maintenance and repairs.
They can then choose and switch cars to suit their needs, with plans starting from $112 a week. Turners Subscription offers a range of vehicles, including economy hatches, SUVs, electric vehicles (EVs) and vans.
Turners is working on the venture with Australian company Collaborate Corporation Limited, which runs the Carly subscription service across the Tasman.
New Zealand's equivalent offering was announced in January and due to start operating in late March but the spread of Covid-19 and subsequent nationwide lockdown delayed those plans.
Jeremy Rooke, head of Turners Subscription, says it is ideal for people who don't want the outlay required to buy a car or the hassle and costs of vehicle ownership.
"It also provides a great solution for people needing a car for only a few months or those uncertain as to what their longer-term vehicle requirements might be," he explains.
"Turners Subscription is about flexibility and convenience: you can switch to a different car monthly, plus with a commitment of only 30 days you can stop the subscription when you need to."