Pony power just for Kiwis
A bespoke ordering scheme means the Ford Mustang Mach 1 will be heading here in 2021.
Posted on 15 October, 2020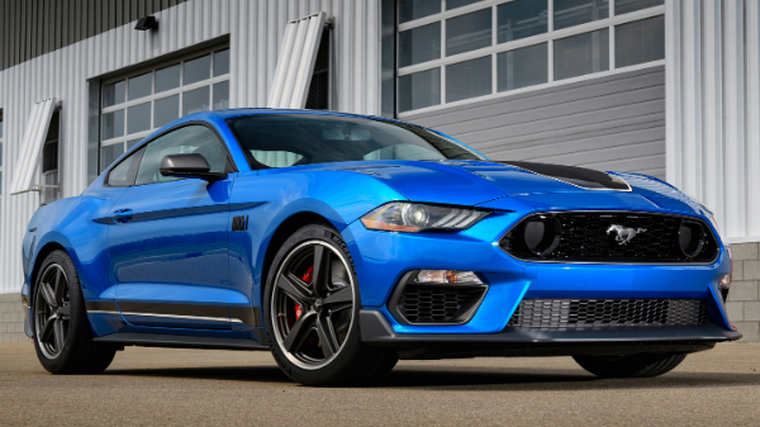 Consumers will soon be able to get their hands on a Ford Mustang Mach 1 as the marque brings factory-built right-hand drive versions of the sports car to New Zealand.
The limited-edition Mach 1s will be built at the same North American factory in Flat Rock, Michigan, where the first model was manufactured in 1969.
A dedicated online reservation process for Kiwi customers will open in the coming weeks, with delivery of the vehicles at Ford dealerships due in 2021.
Ford announced news of the scheme on October 14, the 73rd anniversary of Chuck Yeager becoming the first pilot to break the sound barrier – Mach 1.
Yeager's landmark flight in a Bell X-1 over Rogers Dry Lake in Southern California in 1947 was the inspiration for the upgraded Mustang model, manufactured between 1969 and 1974.
Simon Rutherford, managing director of Ford New Zealand, says: "Achieving Mach 1 for the first time was a significant human feat. That spirit and determination to keep pushing, never settling and always trying to go further is what the Mach 1 Mustang was all about – and it's fitting that we can bring our customers, who've made Mustang part of our motoring landscape, a 2021 Mustang Mach 1 of their very own."
The Mach 1 comes with a naturally aspirated 5.0-litre V8 engine, has a driver-focused cockpit and offers track-focused upgrades that sit it above the Mustang GT.
Ford says the Mustang has become the best-selling sports car in New Zealand since it first arrived here in December 2015.
The Mach 1 will be offered here alongside the Mustang 2.3L High Performance and Mustang GT in 2021, with New Zealand specification and pricing to be announced closer to launch.