PM extends lockdown
Auckland faces fortnight at the highest alert level, with the situation for the rest of NZ to be reviewed at the end of the week.
Posted on 23 August, 2021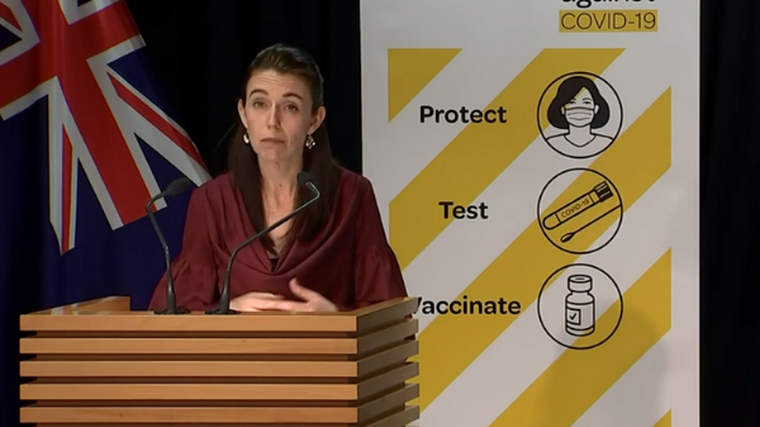 The whole of New Zealand will remain in lockdown until midnight on Friday, August 27, and the Auckland region will stay at Covid-19 alert level four for an extra four days beyond that.
Prime Minister Jacinda Ardern, pictured, says Auckland needs to stay under lockdown for a full 14-day cycle as case numbers in the outbreak of the delta variant continue to rise.
Cabinet met on August 23 to assess the latest health situation before Ardern made the announcement, saying lockdown is the "safest option for all us right now".
Ministers will review the alert level for the whole country on August 27, and for Auckland on August 30.
Ardern explains the extension will allow time for more testing of known contacts, and waste water results, as well as whether new cases had been in isolation throughout their infectious periods.
The country first went into the latest lockdown at 11.59pm on August 17 following the first positive case in the community of the delta variant of Covid-19.
Auckland and Coromandel initially had the restrictions in place for a week, while the rest of New Zealand was at the top alert level for three days before it was extended by the government.
There were 35 new cases of Covid-19 reported in the community by the afternoon of August 23, with 33 in Auckland and two in Wellington.
The Ministry of Health (MoH) says this takes the total number of cases in the community outbreak to 107.
"All of the cases have or are being transferred safely to a managed isolation facility, under strict infection prevention and control procedures, including the use of full PPE," explains the MoH.
"As previously indicated, it's not unexpected to see a rise in daily case numbers at this stage. At its peak last year, New Zealand had a daily total of 89 new cases.
"The total number of community cases in Auckland is now 99 and Wellington's number of community cases has increased to eight."
Contract tracers have also identified more than 330 locations of interest, including G-Mana Wholesale Autos in Otahuhu, south Auckland.
So far, all the locations are in Auckland, Wellington Coromandel and the central North Island.