Dealership place of interest in Covid outbreak
Company thanks community for its support after visitor to the Auckland site tests positive for virus.
Posted on 20 August, 2021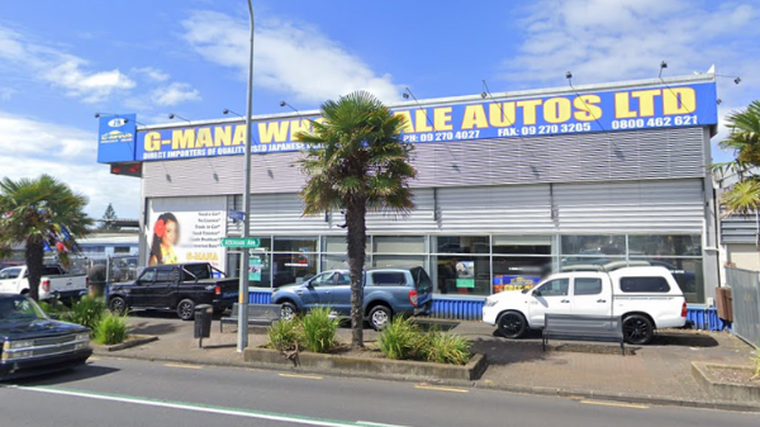 A car dealership in Auckland has been listed as a location of interest by health officials trying to trace Covid-19 cases in the community following the outbreak of the delta variant of the virus.
G-Mana Wholesale Autos in Atkinson Avenue, Otahuhu, was visited by someone who has tested positive for the virus between 3.30pm and 3.50pm on Saturday, August 14, according to the Ministry of Health.
Government officials advise people who were at the business at the same time to isolate at home for 14 days, seek an immediate Covid-19 test and call Healthline for further details of what to do.
G-Mana has repeated that advice in a post on its Facebook page and directs people to the government's Covid-19 website for further information and "rules to follow to keep yourselves, families and others safe".
It adds: "G-MANA Family are safe and well. Thank you all for your concerned calls, messages and prayers, very much appreciated."
The company is owned by Samoan entrepreneur Afioga Galumalemana Tai Galumalemana and started operating in Papatoetoe in 2006 before moving to its site in Otahuhu in 2014.
The dealership is one of more than 140 places of interest in Auckland and Coromandel that has been identified by the Ministry of Health. For the full list, click here.
New Zealand was put into a lockdown of at least three days at 11.59pm on August 17, with Auckland and Coromandel at alert level four for seven days, following the discovery of the outbreak.
A decision on whether to extend restirctions is due to be announced by Prime Minister Jacinda Ardern at 3pm on August 20.