Parallel parking with hilarious twist
FRIDAY FUNNY: Good Samaritan delivers surprise end to viral clip. PLUS – video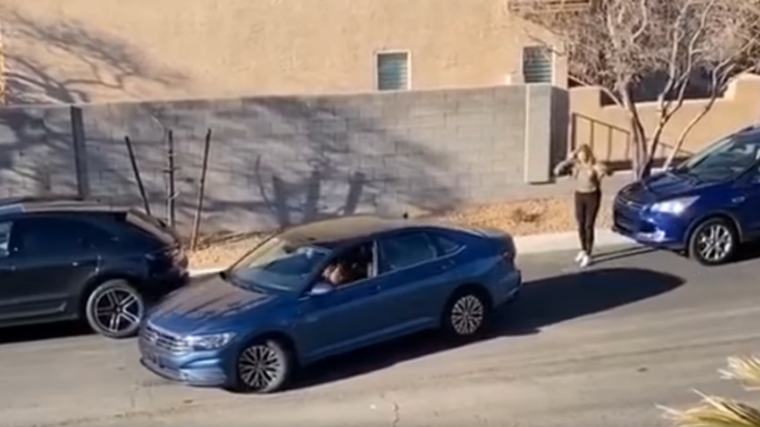 A video of a woman struggling to parallel park has gone viral after an unexpected twist once she manages to get her car into an empty space between two vehicles.
The footage has left viewers in stitches – partly because of the driver's antics but more so because of the actions of the woman who comes to her aid.
After several botched parking attempts, including measuring out the space on foot, the struggling motorist is grateful to receive some help.
The second woman patiently guides the driver into the space and the pair even hug after the successful parking lesson.
But then the good Samaritan gets into the car behind and drives off, leaving many commenters to wonder why she did not do that in the first place to make parking easier for the other driver.
However, plenty of people have also praised her for teaching the first woman how to parallel park.
The clip surfaced on TikTok in April 2021 before being shared on Twitter where it has racked up more than nine million views in just a few days.
Autofile brings you a Friday Funny online every week and we would love to see any entertaining videos, pictures or stories related to all things automotive that you know of or want to share. Email them to editor@autofile.co.nz