New-car sales up 39%
Massive jump in registrations of new passenger vehicles matched by 17.7 per cent hike in new commercials.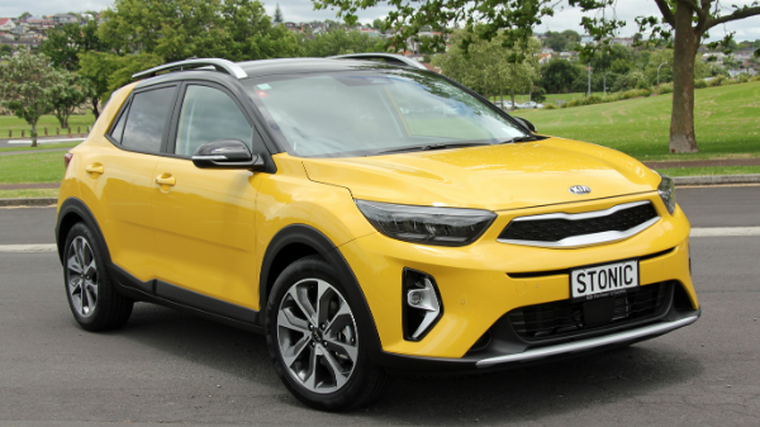 There were 10,305 new cars sold last month compared to 7,413 in June 2020 – an increase of 39 per cent.
The best-selling model was Mitsubishi's ASX on 740 units for a market share of 7.2 per cent. This represented a 354 per cent jump in its sales compared to 163 in the same month of last year.
Toyota's RAV4 was second with a 4.7 per cent market share thanks to 487 registrations on the back of year-on-year monthly jump of 20.5 per cent to 487 units from 404.
Mitsubishi's Outlander notched up 408 units for a 158.2 per cent rise from 158 for a four per cent share.
The Kia Stonic, pictured, which was released this year, secured 407 sales for fourth place. Next up was the Suzuki's Swift with 289 units.
As for marques, Mitsubishi topped the ladder with 1,415 sales, which was up from 478 – or by 196 per cent –compared to June 2020. It now has a year-to-date total of 6,909.
Toyota was second with 1,285 – up from 955 and by 34.6 per cent. It has sold 7,483 units so far this year. Kia rounded out the top three with a 43.9 per cent jump from 708 to 1,019 registrations, which gives it 6,581 sales so far in 2021.
Nearly all the regions reported increases in new car sales in June compared to the same month a year ago.
In the main centres, Auckland's figures were 36.7 per cent higher with 4,239 sales compared to 3,101 in June 2020.
Over the same timeframe, Wellington's numbers grew 47.7 per cent from 705 to 1,041, while Christchurch recorded an 84.4 per cent increase from 654 to 1,206.
Ranger tops utes' ladder
There were 4,830 new commercials sold last month, up by 17.7 per cent from 4,103 in June 2020 for a year-to-date total of 26,986.
The Ford Ranger was June's best-selling vehicle in this sector with 912 registrations, which was up by 42.3 per cent compared to 641 in the same month of 2020. It secured a monthly market share of 18.9 per cent and tops the year-to-date ladder with 5,137.
Toyota's Hilux was a distant second with 632 sales, although this was a 6.2 per cent increase on the same month of last year when it had 595 registrations. The model has sold 4,777 new units in the year to date.
Third place went to Mitsubishi's Triton. Its sales rose by 45.9 per cent to 569 from 390 for 3,001 sales so far in 2021.
The top three marques for light commercials in June were Ford with 1,071, Toyota on 868 and Mitsubishi with 704.
Demand for new commercials increased in most of the regions, with Wanganui a highlight as registrations more than doubled from a year ago. It recorded 76 sales last month for a jump of 117.1 per cent from 35 in June 2020.