Mixed fortunes for vehicle lenders
Annual survey reveals consumers are increasingly using their savings instead of borrowing to finance car purchases.
Posted on 14 December, 2021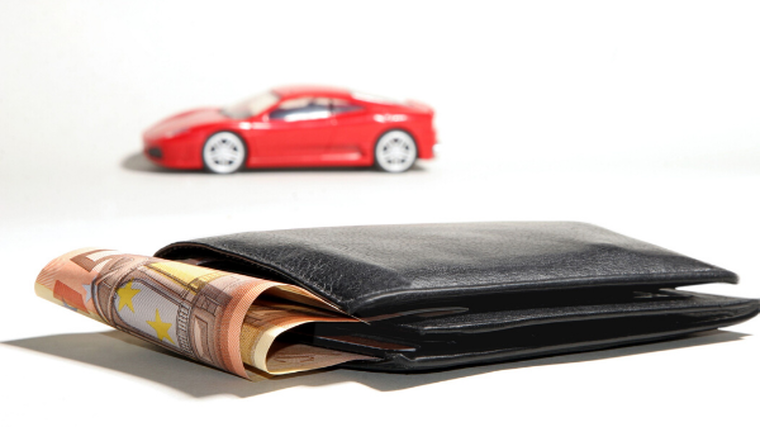 Car financiers have had mixed fortunes in the past year with many seeing their loan books decrease despite the prices of vehicles increasing.
The findings emerge in KPMG's annual Non-Bank Financial Institutions Performance Survey, which suggests more consumers have been using their savings to purchase cars rather than taking out loans.
A number of motor vehicle finance companies took part in the survey of 26 businesses that reveals the non-bank lending industry saw less than one per cent growth in the year to September 30.
They were Avanti Finance, BMW Financial Services, Geneva Finance, Harmoney Corp, LeasePlan NZ, Leasing & Finance, Mercedes-Benz Financial Services NZ, Motor Trade Finance, Nissan Financial Services, Toyota Finance NZ, Turners Automotive Group and UDC Finance.
KPMG's report, released on December 14, says profits among the motor vehicle financing industry seem to have been hit the hardest in 2021.
It reveals six of the motor vehicle financing participants reported reductions in net profit after tax [NPAT] "indicating that while Covid-19 has prevented New Zealanders from spending money overseas resulting in increases in motor vehicles prices, activity in the industry has been limited by both borrowers not requiring financing, using their savings rather than borrowing".
BMW Financial Services and Mercedes-Benz Financial Services also posted substantial declines in their loan books when compared to 2020, with drops of 18.96 per cent and 15.77 per cent respectively.
In sharp contrast, Avanti Finance's loan book increased by 26.65 per cent over the same period, for a climb of $324.76 million to more than $1.5 billion.
KPMG also notes the largest contractions in survey participants' total assets were experienced in the motor vehicle finance industry, with BMW Financial Services, Mercedes-Benz Financial Services, Nissan Financial Services and Toyota Finance all recording double-digit percentage drops.
Toyota Finance was down $177m for minus 12.06 per cent growth, Mercedes-Benz Financial dropped $115m or 16.2 per cent, BMW Financial Services fell $52m or 16.3 per cent, and Nissan Financial Services tumbled $71m or 12.6 per cent.
On the flip side, those to record increases in total assets between 2020 and 2021 were Avanti Finance, Geneva Finance, Harmoney, Leasing & Finance, Motor Trade Finance and Turners Automotive Group.
"For the fifth consecutive year, Avanti reported the largest dollar growth of total assets in the non-bank sector," says KPMG.
Its assets rose $363.96 million, or 29.09 per cent, which was almost entirely down to the increase in its loan book.
"Last year Avanti achieved a $166.3m – 15.33 per cent – increase, which indicated that its growth had appeared to slow off the back of the global pandemic," explains KPMG's survey.
"However, 2021 has seen increased growth and they have once again emerged as an industry leader when it comes to asset growth."
Avanti Finance was the second biggest non-bank NPAT performer in terms of dollar-value increases, with an $8.95m, or 42.16 per cent, rise to $30.16m. It came behind FlexiGroup, which had an increase of $20.07m, or 86.41 per cent, to $43.29m.
UDC was the largest participant in the survey with a 23.13 per cent market share, followed by Avanti with 10.79 per cent.
John Kensington, head of banking and finance at KPMG, says with the deepest and longest Covid-19 lockdown impacting the Auckland region, there has been a reduction in the amount of business that was able to be conducted in the non-bank sector.
"Both personal lending and motor vehicle financing decreased when the lockdown initially kicked in, and lenders have been focused on trying to build back up to pre-lockdown volumes," he adds.
"Most sectors have been impacted to some degree due to the lockdown and are currently focused on recovering growth but motor vehicle and personal lending were the most affected."
To read the full KPMG survey, click here.
Loan book figures