Kiwis splurge $8m on Defender
Customers rush to order new model before knowing price details.
Posted on 04 November, 2019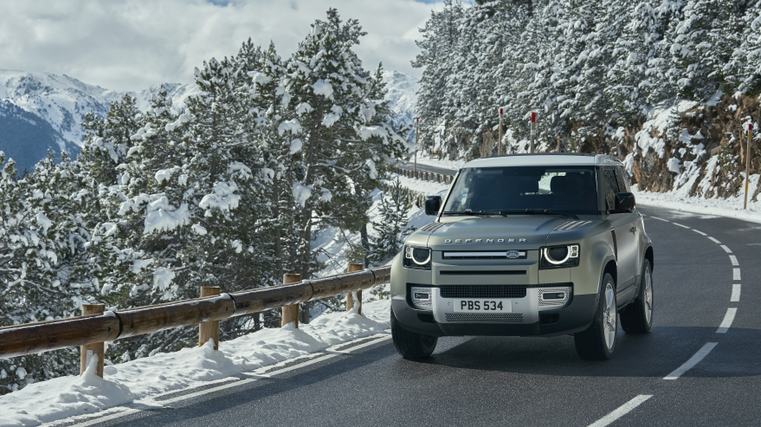 Kiwi drivers are desperate to get their hands on the new Land Rover Defender, placing orders worth more than $8 million since the model was first unveiled.
About 70 pre-orders have been placed by customers since the launch in mid-October and before the pricing details were revealed by the carmaker on November 4. The Defender, pictured above, will start from under $90,000 with the first of the new models set to be delivered to New Zealand from May 2020.
Steve Kenchington, general manager of Jaguar Land Rover NZ, says the SUV was last manufactured in 2016 and has a loyal following.
"Customers are learning more about the model online and through conversations with local retailers and have sufficient confidence in the brand to place more than $8m worth of orders – even before we have announced pricing," he says.
"What is particularly interesting is that the early deposits are mainly for product at the top end of the range such as the Defender 110 P400 X, offering a powertrain that generates 294kW of maximum output and 550Nm of maximum torque, which retails from $164,900 and, the 110 P400 SE which starts at $126,900."
Kenchington says there will be four diesel and four petrol engine versions of the Defender available in New Zealand.
"The diesel engines are all two-litre with the Defender 110 D200 starting from $89,900 through to the 110 D240 First Edition which is priced from $125,900," he says
"A lot of initial interest has also been centred on the petrol engines – which are all three-litre with the exception of the Defender 110 P300 SE which starts at $114,900."
Pricing for the new Discovery Sport, pictured below, has also been revealed by the company, with versions of the compact SUV starting at $77,900 in New Zealand.
"Many of our Discovery Sport customers live in the city but outside of work will spend their time down at the bach or on the slopes," Kenchington says .
"At the same time they are looking for a spacious weekday vehicle, which is just as well equipped to take the kids to rugby or netball practice as it is to keep them connected by using the latest in vehicle technology such as the vehicle's infotainment system, wireless charging and a 4G WiFi hotspot."