Global issues hit Kiwi supply
Association warns transition to a low-emissions industry will be affected by supply-line problems and microchip production.
Posted on 23 November, 2021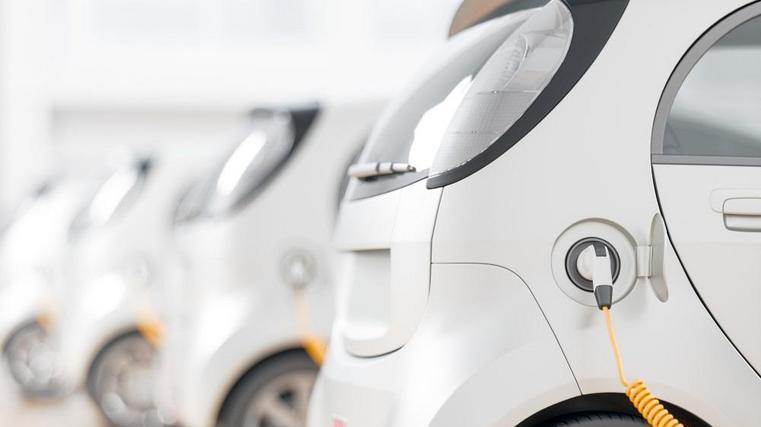 The Motor Trade Association (MTA) has warned the government that major disruptions impacting on the automotive industry worldwide will affect New Zealand's transport sector switching to a low-emissions future.
It also says the proposed clean cars programme will adversely affect Kiwis on low incomes and there are already consumer protection issues with the clean car discount.
Submissions on the discount and clean car standard, essentially a fuel-economy standard on new and used imports, are being considered by a select committee of MPs reviewing the Land Transport (Clean Vehicles) Amendment Bill.
Greig Epps, MTA's advocacy and strategy manager, says: "Covid-19 has had a significant economic impact on New Zealand, and the pandemic has affected supply lines with disruptions on production and logistics.
"We are also facing a continued global shortage of microchips with almost every manufacturer facing production delays as a result.
"Every car has at least two or three dozen microchips. EVs and other low-emissions vehicles require more than their ICE [internal combustion engine] equivalents.
"Internationally, buying a car right now, whether new or used, is more difficult than usual. Countries like the US, a predominantly new-car society, have seen its used-car prices increasing.
"The disruptions mean new vehicles cannot be built and subsequently sold, and we are seeing older, high emitting and unsafe vehicles staying on the road longer.
"The government has placed the onus on the motor industry to achieve emission reductions in five years that other countries have worked towards for over 20 years. The MTA is not seeking to scuttle plans. Rather, we want realistic plans implemented over realistic timeframes."
What's going on?
The MTA has observed that many in the automotive industry still do not have a good understanding about what is being proposed by the government.
"On that basis, we expect the eventual realisation of the combined effects will carry a considerable element of confused surprise and we anticipate much more significant protest action may result," warns Epps.
He notes New Zealand has a high cost of living and low salaries compared to the rest of the OECD, and "we are seeing a 25-30 per cent increase in used-car prices due to the limited supply of vehicles entering the county".
Epps adds: "If, as we project, there is a limited supply of EVs, then consumers will have no choice but to turn to penalty-incurring ICE vehicles.
"The penalties will subsequently increase the price of ICE vehicles. If this further suppresses demand, then many people will stay in their old, carbon-emitting and unsafe cars. They are also unable to switch to alternative forms of transport, such as public transport, because it is simply not there."
The MTA is concerned that an adverse effect of the clean car discount will be that vulnerable people will likely be disadvantaged further.
"The current feebate scheme provides incentives to those who can already afford luxury cars. Low-income households will likely not be able to afford clean cars for several years, and used EVs do not match the range and passenger capacity of popular ICE vehicles."
Consumer legislation
With respect to the operation of the clean car discount, a "live issue" currently impacting the MTA's dealer members is how the scheme interacts with the rejection process under the Consumer Guarantees Act (CGA).
When a customer purchases a new EV worth $60,000, he or she can apply for a rebate of $5,000 that's only available upon first registration.
The consumer then finds fault with the car, rejects it and demands a refund of the purchase price. This does not need, per se, to be a mechanical or performance fault.
The dealer refunds the $60,000 purchase price but the customer now has a windfall of $5,000 thanks to the rebate, so the MTA is questioning if Waka Kotahi has systems in place to recover that.
It notes the trader is also unable to re-sell the vehicle with the incentive of a rebate because it has already been registered.
The MTA adds the rejection may not occur within a short time post-purchase. It is aware of rejections being upheld by the Motor Vehicle Disputes Tribunal more than three years after the purchase date, so this issue may have a "long tail".
Epps says: "We understand Waka Kotahi is currently working through this scenario. However, this is not happening fast enough. Businesses require urgent clarity and guidance on this topic, along with other predictable scenarios that will likely arise as a result of the clean cars programme."
Blast from past
In 2019, the MTA submitted on the discussion paper for the clean car discount and standard. "Our submission highlighted that the proposed policies were poorly designed, lacked robust evidence and analysis, and were impractical to implement," says Epps. "Sadly, we have not progressed much past that position.
"Our 2019 submission noted that implementing two distinct policies would cause confusion. Key to the MTA's submission was that only one scheme should be adopted.
"The MTA proposed that the government consider a CO2 emissions entry standard that imposed a penalty or a credit at the border and not introduce an incentive or disincentive for consumers. That suggestion was not picked up and the MTA acknowledges the clean car discount is now in place for BEVs and PHEVs."