Discarded cigarette blamed for blaze at car compliance firm
Fire investigator delivers report on blaze that wrecked 32 vehicles at Auckland business.
Posted on 03 December, 2019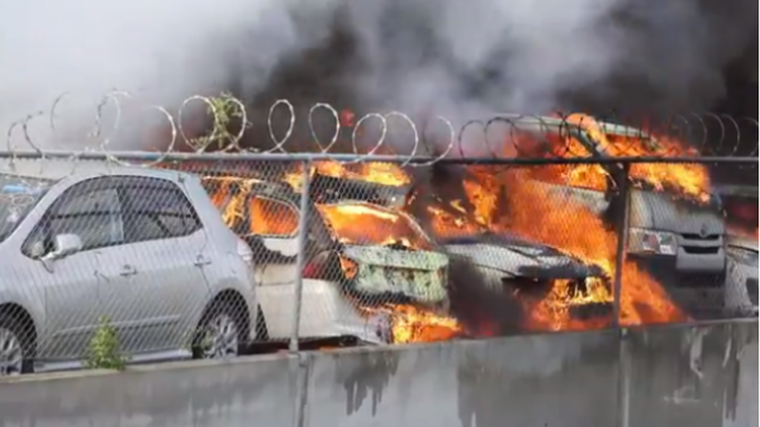 A massive fire that erupted at an Auckland compliance and repairs shop and destroyed 32 cars was sparked by a single cigarette dropped below a deck, a fire investigator has found.
The blaze on November 2 at Import Vehicle Compliance and Repairs (IVCR) in Carbine Road, Mount Wellington, saw smoke billowing into the sky and could be seen from neighbouring suburbs.
A Fire and Emergency NZ (FENZ) report concludes the blaze was accidental, according to an incident report obtained by Stuff under the Official Information Act.
It finds the fire was likely caused by a discarded cigarette dropping under a wooden deck and into a pile of litter and debris. The report adds that the pile would have smouldered slowly before catching alight and spreading to the vehicles.
IVCR director Faiyaz Rauf, who had tried to tackle the flames before fire crews arrived on the scene, told Autofile Online he had not seen the FENZ report but he doubted that a cigarette could be behind the devastating fire.
"It is something they [FENZ] have come up with but I do not think that is the reason for the fire," he says. "There are other investigations through the insurance company that are still going on and we'll see what they find."
IVCR started operating in 2006 and performs compliance testing and certification on up to 4,000 imported vehicles a year, Nobody was injured in the fire and the company's workshop also avoided damage in the incident.