Call to accelerate ICE ban
Drive Electric wants earlier deadline for petrol and diesel imports to keep NZ in line with other nations.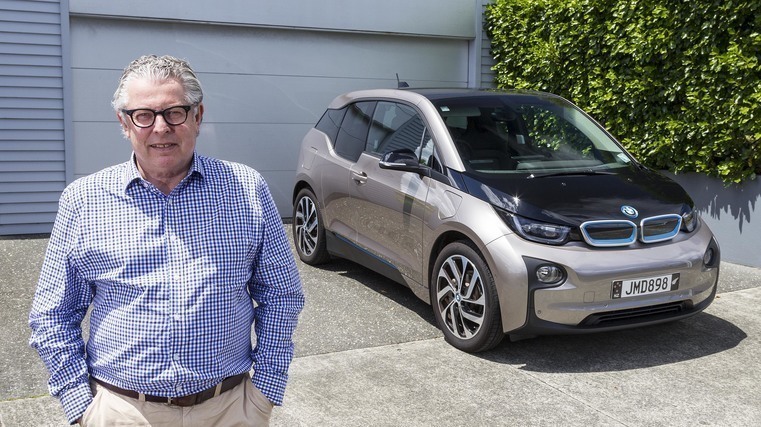 A lobby group is calling for a ban on imports of internal combustion engine (ICE) cars and vans by 2030 amid fears New Zealand will become a dumping ground for right-hand vehicles from other countries.
Drive Electric is urging the government to take action to bring it into line with other right-hand markets such as Japan, India and the UK. Those countries have already announced plans to ban fossil-fuel vehicles by the end of the decade.
Mark Gilbert, pictured, chairman of Drive Electric, says: "If New Zealand further lags behind these markets with a concrete ban, we risk becoming a dumping ground for their second-hand petrol vehicles."
The Climate Change Commission has issued draft advice to the government suggesting a ban on importing ICE vehicles should be introduced no later than 2035.
Consultation on that matter and other proposals from the commission to reduce greenhouse gas emissions closed in late March. Its final recommendations are due to be sent to ministers by the end of May.
James Shaw, Minister for Climate Change, says he shares Drive Electric's concerns our market may become a dumping ground once other nations introduce bans, reports Stuff.
He warns if this happens it would make it "basically impossible" for New Zealand to electrify its own fleet and decarbonise transport.
Shaw adds he is "sympathetic" to the idea of a ban but admits any such measure will likely result in pushback from the automotive industry.
He also believes by 2030 it will be difficult to find new ICE vehicles because most marques plan to electrify their fleets over the coming years.
Neeraj Lala, chief executive of Toyota NZ, has also previously voiced concerns about unwanted petrol and diesel vehicles from other countries flooding our market unless there are incentives for EVs.
However, he describes the commission's initial recommendations as too ambitious and warns the supply of EVs from manufacturers will be insufficient to meet demand in the short-term.