2 Cheap Cars charged
2 Cheap Cars fined nearly $438,000 over 'blatantly untrue and misleading' ads and documents.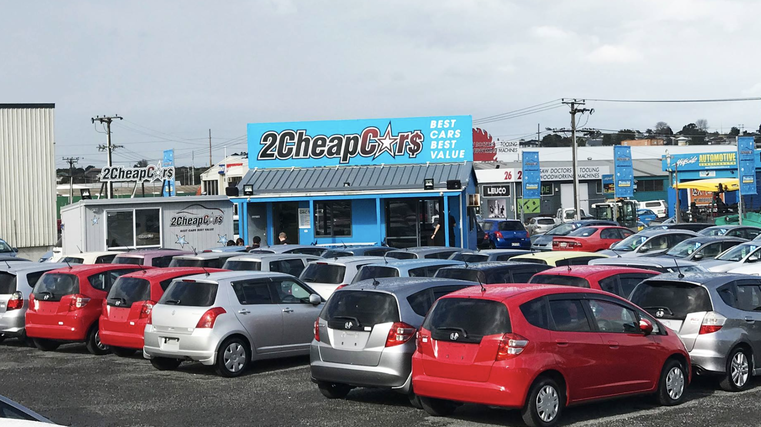 Vehicle retailer 2 Cheap Cars Ltd has been fined $438,000 over its "must liquidate" and "84% off" advertising claims, and its use of "warranty waiver" documents.
2 Cheap Cars had earlier pleaded guilty to 10 charges under the Fair Trading Act (FTA), following a Commerce Commission investigation opened in November 2017.
The decision follows a Commerce Commission investigation, which was opened in November 2017 after it received a number of complaints from consumers.
In a written decision, Judge Robert Ronayne said the company made annual profits of more than three million and the Court's response "should not amount to what might be considered a mere licensing fee or cost of doing business."
Between January 1, 2014, and December 31, 2017, 2 Cheap Cars frequently asked car buyers to sign a "warranty waiver" document if they chose not to purchase an extended warranty.
Click here to read the terms of the "waiver".
Judge Ronayne said the waiver "is blatantly untrue and misleading" and that "[b]y means of misinformation and untruths" the waiver creates an impression that unless an extended warranty is purchased "the purchaser had no rights. This must have been designed to encourage (unlawfully) the purchase of insurance product."
The commission estimates consumers signed in excess of 20,000 warranty waivers during the charge period. 2 Cheap Cars, "which operates 14 car yards across New Zealand", stopped using them in December 2017 after being notified of the commission investigation.
Liquidation sales
In advertising for its September 30 and October 1, 2017, sales, 2 Cheap Cars made statements including, "2 Cheap Cars is in hot water, it must liquidate immediately" and "a massive price drop this weekend".
Judge Ronayne said this advertising was "deliberately misleading rather than simply careless" and "behaviour which was a complete departure from the truth."
As for the commission, it alleged that this advertising was misleading as to the price of the cars because it suggested that many vehicles would be significantly discounted, and there would be no further opportunity to purchase from 2 Cheap Cars.
Most of the 710 vehicles then for sale nationwide were not discounted at all or had discounts of as little as $5 and 2 Cheap Cars was not in – or going into – liquidation.
84 per cent off claims
In January 2017, 2 Cheap Cars' newspaper advertising included the phrase "84% off".
Judge Ronayne said this behaviour was "misleading and careless and, when viewed as a complete advertisement, tantamount to devious."
Click here to read the whole judgement.