Northport can take Auckland car imports 'tomorrow'
Port of Tauranga chairman David Pilkington sees ready solution to take the pressure off Auckland.
Posted on 29 October, 2019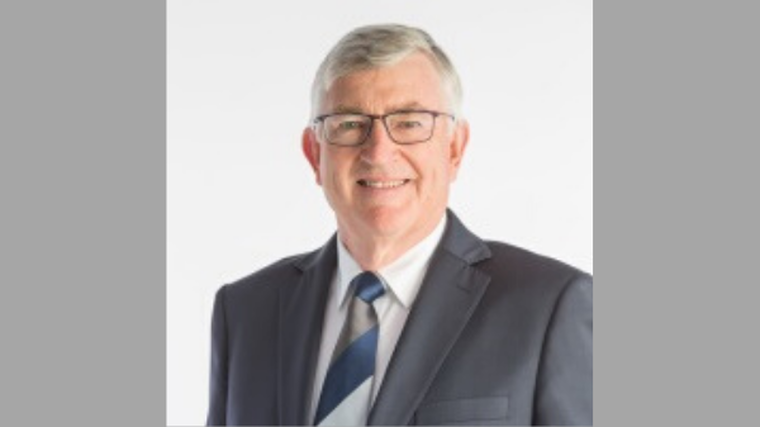 Northport can handle imported cars and light commercials in just a matter of months and help ease the demands on Ports of Auckland Ltd (POAL), says Port of Tauranga chairman David Pilkington, who adds the site near Whangarei can accommodate a car vessel.
"I believe cars could come in tomorrow," he says. "The easiest way to reduce congestion at Auckland is to get rid of imported cars. They can quickly move to Northport. All importers need to do is rejig their preliminary inspection points for vehicles somewhere north of the harbour bridge or in West Auckland."
Port of Tauranga holds 50 per cent of the shares in Northport, as does Marsden Maritime Holdings.
Pilkington, pictured above, realises the move will put more car transporters on Northland's roads until the rail line is upgraded, but he suggests they could travel at off-peak times. He told NBR out of all of New Zealand's ports, Northport has ample supply of inexpensive land to handle and store imported vehicles.
"Northport can adequately service the car market in Auckland, while Port of Tauranga could take the cars destined for Waikato."
Pilkington says it's inevitable POAL should move because the 76 hectares it occupies at the bottom of Queen Street can reap greater value for the city than if it continues operating as a port. "I don't believe the argument the port is central to the city and ratepayers. A year ago they were saying 'we know we have to move but it's going to take time'... Of late, it's been more of a suggestion that 'we are not sure the port needs to move and as long as we are not told to move we will carry on business as normal'."
The second report of the Upper North Island Supply Chain Strategy working group, released this month, outlined a preferred option of managing POAL's closure. The group says the development of Northport and ongoing operation of Port of Tauranga will provide the most benefit to the country.
Pilkington says moving Auckland's business to Northport would need to be done progressively. "I'd do the easy thing first – take the cars away – and as you build capability at Northport then the containers will follow and Tauranga can take up the slack," he says. "The working group's latest report suggests the majority of Auckland's cargo be handled through Northport. To operate efficiently, this will require significant investment in road and rail connections to Northland. At the end of the day, freight owners will continue to choose the most reliable and cost-effective supply chain."
Chairman slams rivals
While Pilkington eyes plans for growth at Northport and the Port of Tauranga, he has hit out at similar operations across New Zealand for making uneconomic investment decisions. He spoke of the port's investment plans during an annual shareholders meeting, but at the same time criticised rivals for how they were conducting business.
"All of our planned investments pass the test of our usual rigorous cost benefit analysis," he said. "We seek a return of at least 7.5 per cent after tax on capital investments. Unfortunately, the same rigour cannot be attributed to some of the spending decisions of our competitors.
"A number of companies and their owners seem to ignore the Port Companies Act requirement to act as a successful commercial business. Many ports continue to make uneconomic investment decisions."
He added that the Office of the Auditor-General found considerable variation in the approach of port companies to valuations and "we support the Auditor-General in any moves that result in greater transparency in financial reporting across the sector".
Pilkington told the meeting on October 25 that Port of Tauranga is planning capital spending of $310 million in five stages aligned with future cargo growth.
"We can accommodate up to around 2.8 million TEUs [20-foot equivalents] per annum on our current footprint, albeit with some further investment," he said.
"We have identified berth capacity is the biggest current constraint to further growth, so we're planning to extend container wharves to the south of the existing berths. This will create a fourth berth. We will be taking delivery of our ninth container crane in January, heralding the start of the new programme of expansion."