VIA reveals new board
Quartet elected to key positions by organisation's council as new structure falls into place.
Posted on 04 August, 2020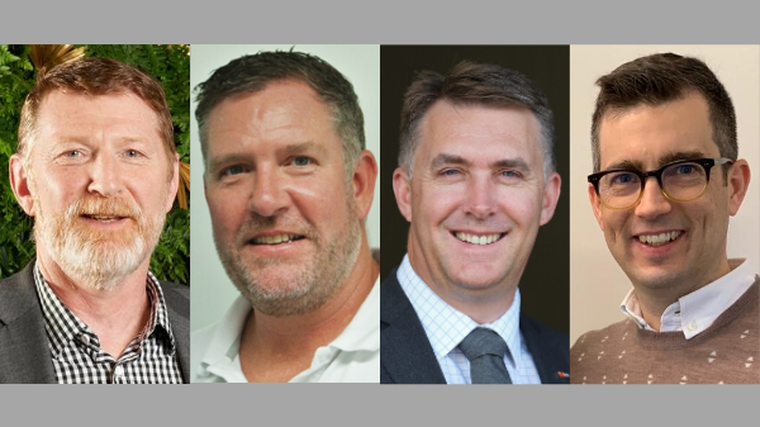 Four senior figures from the automotive industry have been chosen to form the new board for the Imported Motor Vehicle Industry Association (VIA).
They are, pictured above from left, Matt Battle, sales and operations manager at Moana Blue, Ken Quigley, managing director of Jacanna Customs & Freight, Sean Stevens, VINZ chief executive, and Chris Stephenson, chief executive of Enterprise Motor Group.
VIA announced by an email alert on August 4 the quartet had been chosen as board members.
The move comes as part of a new structure for the organisation following its annual general meeting in Auckland on July 21.
A council made up of 16 members and the board has replaced the national executive and two branch chairmen that previously oversaw operations at VIA.
Under VIA's new constitution, which was introduced following three years of budget deficits, chief executive David Vinsen will work collaboratively with the council and take direction from it but he will ultimately be held responsible by and reports to the elected board.