Vehicle inspection rules overhauled
The NZTA has issued strict guidelines for border inspectors and entry certifiers to follow in the future.
Posted on 05 December, 2019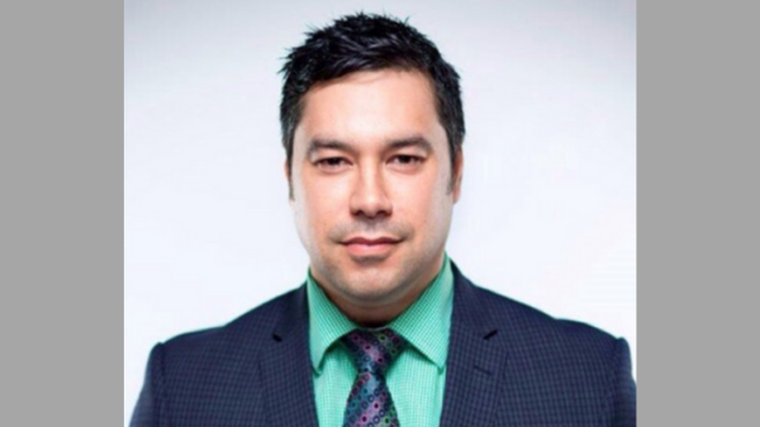 Conflicts of interest (COIs) and how border inspection and entry-certification organisations deal with them feature strongly in NZTA documents for considering applications from operators.
The agency has moved to the next phase of what it describes as "sustained engagement" after receiving plenty of feedback during its engagement with the industry over the past 12 months.
Applications from existing and would-be operators close on December 20. The NZTA says this has already provided certainty to organisations by extending current notices out to June 30, 2020.
New appointments are expected to start the following day. It anticipates providing appointments for a term between three and five years "depending on the agency's degree of confidence in the applicant".
In general, when the agency has a high degree of confidence the organisation meets its regulatory expectations – including the requisite integrity, competence and quality of inspection decisions – it will grant a five-year appointment. When satisfied it meets regulatory expectations, including the requisite integrity, competence and quality of inspection decisions, it will grant a three-year term.
Kane Patena, pictured above, general manager of regulatory services, says agency staff have visited certifiers and inspectors this year to further understand the way they operate, and ensure NZTA documentation reflects best practice.
"This way of working with industry reflects our regulatory role and approach as firm and fair. As a result of meetings, we've worked hard to improve guidance around ways for organisations to manage conflicts and will be providing more support to inspectors and certifiers."
The NZTA has also committed to updating its notice of appointments to reflect the changes made as a result of its policy review, while "improving safety by protecting the integrity of entry-certification decisions has been our guiding principle in this work".
What the proposals are in depth
The agency's appointment process covers organisations undertaking border inspection, and entry inspection and certification, of used light imports. Those approved for entry certification will also be able assign and affix vehicle identification numbers (VINs).
The agency wants to strengthen its regulatory oversight by being firm and fair. Border and entry-certification inspections should ensure all vehicles meet safety and emissions rules, are safe to drive, and are referred to repairers and/or specialist certifiers to meet legal requirements. "Inspection and certification functions need to be rigorous and protected from inappropriate influence," is a bottom line.
The NZTA is aware of factors that could adversely affect effectiveness of inspections, including businesses' management of COIs, and considers standards should improve in other areas – such as information and performance management. It also intends to better employ existing regulatory tools to assess risk and regulate with extra vigilance.
In applicant information, the agency outlines goals it wants to achieve in applying statutory criteria and making appointments. These include trusted partnerships, which involves open communication between the NZTA and its partners, mutual recognition of roles and a shared objective of vehicle safety.
Then there's a category for high standards of performance and integrity of inspection decisions. This states: "Organisations should be highly competent with demonstrated capabilities in inspection, information management, quality assurance and conflict management. We expect high standards, particularly protecting the independence and impartiality of inspections. We also expect organisations to be expert and vigilant in self-monitoring inspection activities."
Applicants also need to show a commitment to continuous improvement, and greater assurance and verification of standards. The NZTA will make appointment decisions based on verifiable information.
"Inspecting organisations should expect that if standards fall below expectations, appropriate enforcement will follow consistent with the agency's firm and fair approach to its regulatory function."
The conditions of appointment
Some of the key areas in which the agency intends to enhance the conditions of appointment are information management, auditing, management of COIs and inappropriate influences, and third-party compliance sites.
For example, when it comes to "significant commercial relationships", a list of the companies or organisations with whom the applicant has, or anticipates having, a significant commercial relationship relating to the provision of the inspections must be provided.
There is a whole section on "other interests in vehicles". The guidance is that if the applicant, or any related entity or key personnel, has other commercial interests in vehicles, the agency requires assurance those other interests will not compromise the integrity of inspections.
"These types of interests create the risk the inspecting organisation has a COI between its interest in providing an independent professional inspection and another interest in the vehicle being inspected," the document states.
"For example, if an inspecting organisation has an interest in repairing vehicles, it may be interested in withholding entry certification so the organisation – or its related entity – benefits from the repair work.
"On the other hand, if the inspecting organisation has an interest in importing the vehicle, it may be interested in granting entry certification, so it benefits from not having to incur repair costs. These are examples of types of COI that may arise."
What applicants must be able to demonstrate
Inspection organisations need to prove to the NZTA that they are able to identify and disclose relevant interests in vehicles, and separate their inspection functions from other commercial activities involving vehicles.
They must assess and manage any potential COI in a manner that protects the integrity of the inspection decision. This can involve management or avoidance of the conflict.
There is a "particularly high standard" for used light-vehicle entry inspection and certification. The agency's policy is that an entry-certification organisation must not have any ownership or financial interest in vehicles being inspected unless it can demonstrate a transparent and robust system to negate any real or perceived COI – and to ensure an accurate inspection is undertaken.
This is not a "ban" on these types of potential conflicts, but indicates that a high level of scrutiny will be applied to them.
"If an applicant is not proposing to avoid these conflicts – for example, by not inspecting vehicles the organisation has another interest in – it should propose a robust system for managing the potential COI," it states.
"The agency expects a clear articulation of how it will ensure inspectors cannot be affected by the other interests of the organisation."
Components to this include a comprehensive COI policy specific to the organisation. This should cover staff training, the process for identifying and disclosing interests, and dealing with breaches or concerns.
There needs to be the "entrenchment of separation and independence of the inspection function" from other business activities.
The COI policy must also cover the separation and independence of key personnel, including directors, involved in the inspection function from other business activities. It needs to specifically address how staff involved in other activities, such as importing vehicles, have no opportunities to influence inspection decisions.
Finally, there's internal monitoring and auditing, and independent external auditing. The agency will have to be provided with evidence of the organisation's own monitoring and audit activities, including full audit reports.
In addition to all of this, there must be the disclosure of any financial or professional interests by applicants in vehicles. This covers importing, exporting or selling vehicles, transportation and logistics, inspecting vehicles, repairing, modifying or maintaining them, or any other interest in them.
"The agency expects applicants to be forthright in disclosing interests. You should err on the side of disclosure if in doubt. Include interests in third-party sites at which inspections are conducted."
Similar disclosure of interests and key professionals
Functional separation also needs to exist between other inspection, maintenance, repair or commercial activities involving vehicles. Examples of mechanisms to achieve this include separate directors, operational management and sites.
Detailed explanations of assessing and managing COIs may conflict with the inspection function are required. These include identifying the risk to the inspection activity arising from the conflicting interest and explaining how this is addressed.
For entry certification and inspection organisations, if it is proposed it may have an ownership or financial interest in any vehicles that could be inspected by it, the applicant will need to demonstrate a transparent and robust system to manage any real or perceived COI and to ensure an accurate, independent and professional inspection is undertaken.
Applicants must provide the agency with COI policies, which should include procedures for identifying and managing conflicts.
Managing the integrity of inspection decisions
The primary duty of inspectors and inspecting organisations is to ensure inspection decisions are the result of an independent professional assessment against applicable requirements.
They must have a risk management framework and control environment that identifies and addresses risks to the integrity of decisions. In addition, the NZTA says, to COIs that arise because of interests in vehicles, the agency expects applicants to identify and address other sources of inappropriate influence.
Background to the application process
On August 23, 2019, Autofile reported that the NZTA decided to retain its existing COIs policy for border inspections and vehicle-entry certification – but strengthen its assurance and auditing programme. It says it has made the decision "after carefully considering feedback and submissions from industry and the public, the agency".
The NZTA says its proposals – outlined in its submission document called "managing the integrity of used-vehicle certification inspection and inspection organisations" – would have had significant impact on the industry. It adds they would have been difficult for the agency to regulate due to the nature of vehicle ownership in the supply chain.
Kane Patena, general manager for regulatory compliance, said the original proposal to change the policy generated a high level of engagement from industry, which was taken into account in the decision-making process.
"We were pleased to have such good engagement with industry on our proposal. The feedback helped us establish it would be more efficient to introduce a wider range of improvement activities to protect the integrity of entry-certification decisions – such as refining our guidance for managing COIs, stepping up our assurance programme, and providing more support to inspectors and entry certifiers."
Under the previously proposed policy change, the NZTA would have no longer permitted an inspection organisation to carry out entry-certification activities for a vehicle if that same inspection organisation – or a related party – had an ownership interest in the vehicle or had conducted border inspections for it.
However, consultation found that, while many submitters supported the aim of the changes, they would have had a significant impact on the industry and have been difficult for the agency to regulate due to the nature of vehicle ownership within the supply chain. "What this decision will mean for industry is that we'll be committing to a more robust process for audits and reviews of vehicle inspection companies."