Tributes paid to dealership boss
Business closes for the day to honour late owner whose automotive career started and ended at Wanganui Toyota.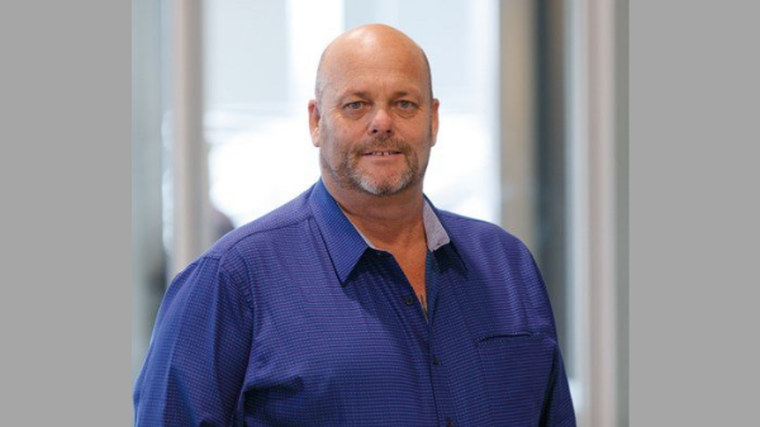 Figures from the world of motorsport have joined the automotive industry in paying tribute to Richard Nessling, the late owner and chief executive of Wanganui Toyota
Nessling, pictured, died peacefully on July 19, aged 55, and has been fondly remembered by colleagues and racers, who he helped support over the years.
He started his automotive career at Wanganui Toyota as a salesman "when it was situated on the main avenue many, many years ago", the company's Facebook site says.
He then moved with his family to New Plymouth, were he worked at WR Philips, and from there he joined Taupo Toyota.
The family eventually returned to Wanganui, where he and his wife Michelle bought the Toyota dealership.
Kiwi driver Kaleb Ngatoa, who has competed in Formula Ford series and this year's Toyota Racing Series, was among those to pay tribute online.
"I meet [sic] Richard back in 2018 he was such a happy, cheerful and easy person to talk to. When he came onboard to help out I could feel how passionate and driven he was about helping other people," says Ngatoa in a Facebook post.
"He was so supportive in many ways and helped anytime he could. Richard and the crew at Wanganui Toyota have made a massive difference in helping me throughout my career.
"I will dearly miss my mate Richard. Rest In Peace. My condolences go out to all of his family, friends and the whole team at Wanganui Toyota."
Marc McKenzie and Tony Sklenars, who make up the Black Singlet Racing motorcycle and sidecar racing team, shared similar sentiments and say Nessling will be "forever in our thoughts".
"It's with a very heavy heart that we tell you we lost a very good friend this week," they say in a Facebook post.
"Richard and his wife Michelle played a big part in the success of our racing in the New Zealand Classic Series.
"We were blessed to have known such a great man, not only did he help us but also a lot of other racers and sports teams. We will fly your flag high my friend and thank-you so much for being there for us."
Wanganui Toyota celebrated the life of "our king, our CEO and our friend" during a funeral service at Cleveland Chapel in Wanganui on July 23.
The business, along with Wanganui Trade In Centre and Ruapehu Toyota, was closed that day to allow staff to attend the service.
A death notice from Cleveland Funerals describes Nessling as a "much loved soulmate of Michelle. Loved Dad of Brett, Nicole and Rob, Jordan and Troy, and Kerryn and Brad. Loving Grandad of Tayje, Ricki, Wallace, Lawson, and Kewana. Loved brother of Murray and Jenny. A loved brother-in-law, uncle, and friend."