Toyota plugs into electric future
Marque keen to get the BEV spearheading its new range into our used market as quickly as possible.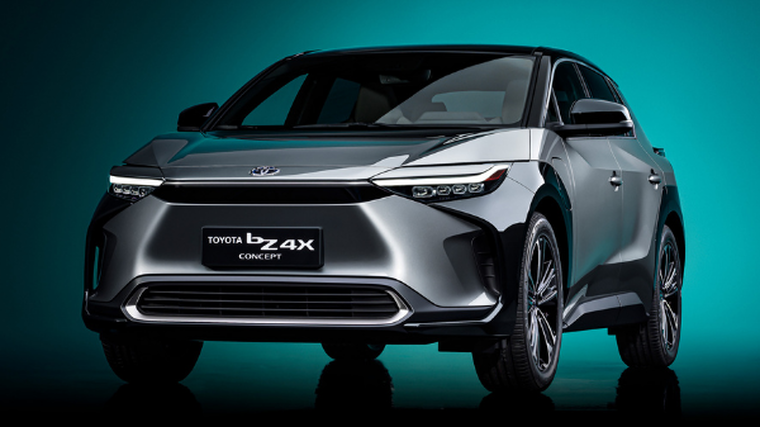 Toyota has unveiled a concept version of the first car in a new all-electric series as it prepares to launch 15 zero-emissions vehicles by 2025.
Details of the beyond Zero (bZ) series were announced as the marque revealed the bZ4X on the opening day of the Auto Shanghai motor show on April 19.
The Japanese carmaker says the SUV is the "hero" in its shift towards future electrified powertrains, with seven bZ models due in the next four years.
Neeraj Lala, chief executive officer of Toyota New Zealand, notes the beyond Zero range will strengthen the range of electrified vehicles here and aims to help achieve affordable mobility for all.
"Adding our first battery electric vehicle (BEV) to our range, continues our journey of offering powertrain choices for customers while helping New Zealand realise a zero-carbon future," he adds.
"Toyota has been vocal in our support of the New Zealand government as we transition to a low-emissions economy and we're excited at the prospect of bringing Toyota's first pure battery electric car to New Zealand next year."
Lala says the bZ4X will "not be an affordable BEV for all Kiwi households and businesses" initially because there is research and development cost recovery on new technology.
"Our focus will also be on how we can transition bZ4X into the used vehicle market as quickly as possible so all Kiwis can become familiar and enjoy this new technology in an affordable manner.
"This is why we see affordable hybrids and plug-in hybrids as transitional technology and a bridge to a sustainable, low-emissions future."
Cutting emissions
Lala notes Toyota NZ's average carbon dioxide (CO2) emissions are 165.9g per kilometre, which is nearly seven grams lower than the industry average.
He says the company is focused on introducing lower-emission products to its range, with Toyota currently offering 55 electrified models globally.
By 2025, the Toyota global line-up will be expanded to 70 models of all-electrified vehicles including hybrid, plug-in hybrid, battery and fuel-cell electric vehicles.
"As a company committed to mobility for all, our priority is to offer affordable vehicles that meet the needs of all New Zealanders," explains Lala.
"This means a range of powertrain options to suit consumer needs. Like hybrid technology 30 years ago, adoption and affordability will take some time.
"BEVs will eventually become a sustainable means of mobility. However, it will take time as the energy mix, battery technology and infrastructure are still being developed."
Joint effort
Toyota says it wants to realise "mobility for all" on a global scale, with a focus on small-capacity, short-distance, ultra-compact BEVs. It also plans to establish new business models such as commercialisation of battery reuse and recycling.
Meanwhile, the new bZ series is aimed at widespread use in larger markets where there is greater demand for such vehicles and a more plentiful supply of renewable electricity.
In a statement, the marque explains development of the bZ series is based on BEV-dedicated platforms that can be used with multiple variations in terms of size and design.
"Since it is difficult for Toyota to prepare such a wide range of choices by itself, it is jointly developing the series with partners who boast expertise in various fields," it adds.
"By co-ordinating with policies that encourage the use of renewable energies, Toyota hopes to expand the range of choice for customers, and contribute to the further reduction of CO2 emissions."
The bZ4X has been jointly developed with Subaru and adopts the e-TNGA BEV-dedicated platform that has been created by the two companies.
Features of the SUV include a "uniquely-shaped steering wheel" to eliminate the need to change grip when steering, and a solar-recharging system that recharges the battery while stationary.
Toyota plans to produce the vehicle in Japan and China, with global sales due to start by the middle of 2022.