SUVs almost sold out before arrival
Mitsubishi set to repeat online offer for PHEV after enjoying success with its first pre-order platform.
Posted on 20 September, 2021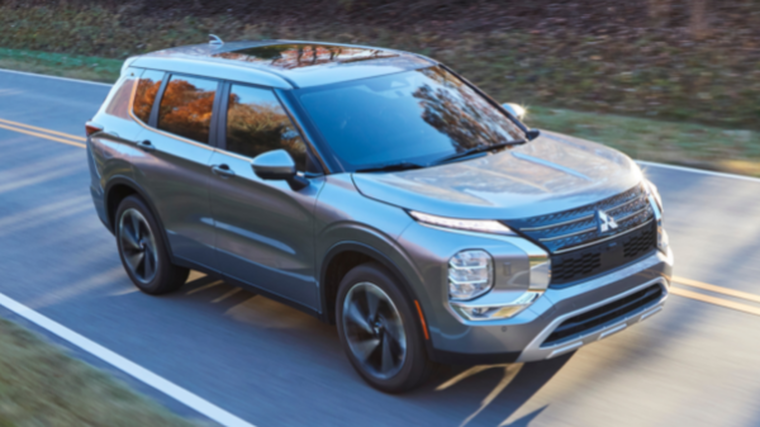 Mitsubishi Motors NZ (MMNZ) has revealed the next-generation Outlander will arrive in New Zealand this week and early shipments are already close to being sold out.
It follows the company's first online pre-order platform, where customers can pay a $500 deposit to secure their vehicle, experiencing plenty of demand for the new SUV.
MMNZ says the platform will operate until October 1, after which it will be replaced with full launch information. The deposit is refundable if the purchaser changes their mind.
Reece Congdon, head of marketing and corporate affairs, says: "We knew interest in the next-generation Outlander was high, so high that we made the unprecedented move to give customers the opportunity to secure early stock by registering their interest online and paying a deposit.
"We were optimistic of a positive response, but the reality exceeded our expectations."
MMNZ has decided to repeat the pre-order campaign for the next-generation Outlander PHEV, which is due to arrive here early 2022. Deposits for the low-emissions model can be made online from October 1.
Congdon adds the company anticipates a "strong uptake" for the plug-in hybrid, which is set to benefit from a rebate under the government's clean car discount scheme.
The latest Outlander has been built on a new platform, has a redesigned exterior, and boasts a range of interior and technology upgrades across three 2WD and three 4WD models.
Standard features on the five-seat, entry-level petrol 2WD LS include the marque's full advanced driver-assistance systems safety suite, wireless Apple Carplay connectivity and embedded sat nav.
The seven-seat XLS offers synthetic suede and leather upholstery, heated front seats, 20-inch alloy wheels, wireless smartphone charging, and rain-sensing front wipers.
At the top end, the premium VRX has black leather upholstery, with eight-way power adjustment and memory function for the driver and passenger. There is also a panoramic sunroof, kick-motion power tailgate, plus extra safety features.
Pricing starts at $41,990.