Supercars stars prepare for online battle
Covid-19 has stalled the real-world season but all the drivers are now gearing up for a new competition in the virtual world.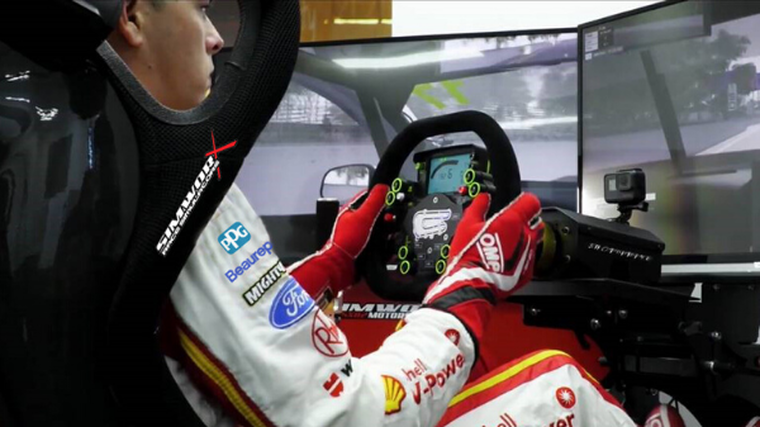 The Virgin Australia Supercars Championship may be taking a break from the track because of the coronavirus pandemic, but all the drivers will soon be fighting for online supremacy.
A Supercars All Stars Eseries is set to fill the void of normal racing and will run for about 10 weeks from April 8. Drivers will log in from home and use online racing simulators, with the competition being livestreamed across Twitch and Supercars' digital channels.
Officials announced on March 18 the upcoming Tasmania, Auckland and Perth events had all been postponed because of Covid-19 and the season will restart once the all-clear is given by Australia's health authorities.
Supercars plans to run those rounds later in the season, as well as a replacement event for the Melbourne 400.
Chief executive Sean Seamer hopes the Eseries will deliver a "strong and robust competition" and entertain fans while there is no action o the track.
"Fans watching from home will be able to hear the drivers during races, while a number of webcams will be set-up for broadcast as well," he says.
"We expect to run a variety of different race formats across the series to ensure this stays fresh and entertaining.
"Expect traditional two-race formats in earlier rounds, however all variety of formats including enduros, mystery rounds, night races and reverse grid races are all expected."
Seamer adds the list of tracks for the virtual races are still being finalised, but round one will be Phillip Island and Monza. Drivers will compete for points in each race and a champion will be crowned at the conclusion of the series.