Strong pairing target new enduro title
Drivers aim to recapture previous glory as they reunite for Toyota Gazoo Racing NZ's latest competition.
Posted on 15 October, 2020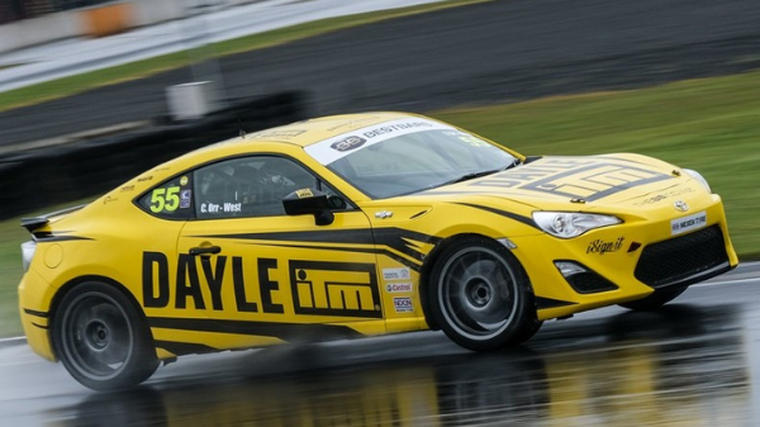 The winning combination of Christina Orr-West and Rowan Shepherd are teaming up again for a shot at success in the new Toyota 86 Endurance championship.
The pairing look set to be one of the strongest combinations on the grid when the two-round series swings into action at Hampton Downs over the weekend of October 30 to November 1.
Toyota Gazoo Racing NZ is holding a mini endurance series to mark the start of the 2020-2021 Toyota 86 racing season.
Both rounds will comprise two one-hour races, with the second round being held at Pukekohe from December 4 to 6.
Dayle ITM Racing's Orr-West is already a confirmed runner for the 2021 Best Bars Toyota 86 Championship sprint series.
She has shared driving duties with Shepherd in the past and they were a winning combination when they teamed up in the SsangYong series for endurance races.
Orr West says: "Rowan and I went well together as a team and we were able to win, so I'm pretty happy to be teaming up with him for these two races at Hampton Downs and Pukekohe.
"It's going to be a lot of fun and we hope there'll be plenty of competition for us to measure ourselves against."
Shepherd – a rising star in saloon car racing – is delighted at the chance to show off his talents in the endurance events.
"I have always wanted an opportunity to race in the Toyota 86 class," he explains. "It's great to teaming up with Christina in another series and of course I'm excited to take on the challenge of learning a new car."
The winners of the endurance series will receive $10,000 towards their sprint championship registration, with the prize fund based on a minimum 10-car grid.