Security guard's car park prank
FRIDAY FUNNY: Driver dealt hilarious lesson on returning shopping trolleys. PLUS – video
Posted on 19 November, 2021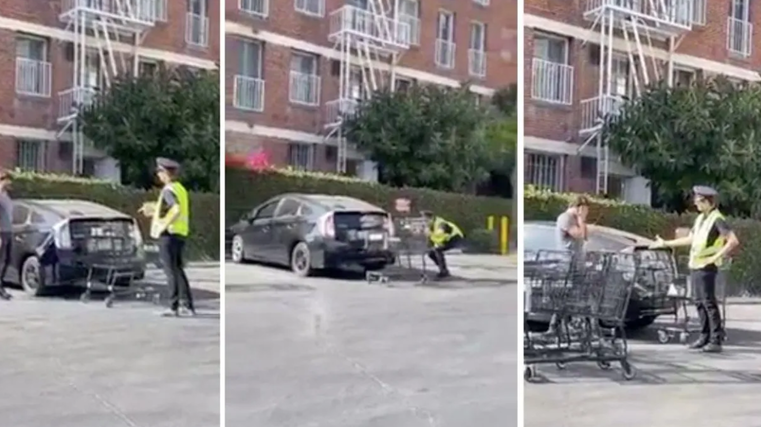 A security guard pulled off a highly entertaining prank after a shopper abandoned his trolley in a car park rather than returning it to its proper place.
The clueless driver is left baffled as his attempts to reverse out of a parking spot are continually foiled by a seemingly endless procession of shopping trolleys.
The unfolding scene is added to by the laughter of the woman who filmed the hilarious incident and says, "this is my kind of petty".
Commenters have debated whether the incident was staged, which would appear likely because it's hard to believe the driver could be so gullible as to not notice what was happening, but it still makes for entertaining viewing.
Autofile will be bringing you a Friday Funny online every week and we would love to see any entertaining videos, pictures or stories related to all things automotive that you know of or want to share. Email them to editor@autofile.co.nz