Rules passed for old tyres
Regulations introduced by the government are the next step on path to product stewardship scheme.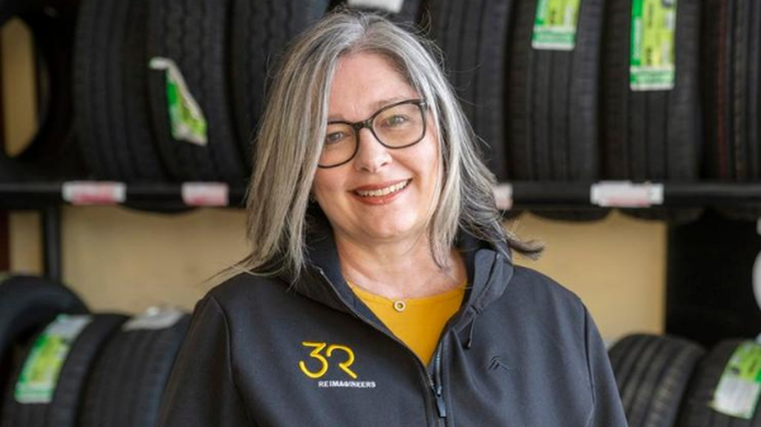 An important piece of a regulated stewardship scheme has fallen into place with the government gazetting resource management regulations detailing national environmental standards for storing tyres outdoors.
The rules, which take effect on August 20, provide a regulatory tool for regional councils to manage environmental and health risks of tyres stored or deposited outside.
The Ministry for the Environment (MfE) co-designed the framework with Tyrewise, the working group that identified a need for regulation to cover environmental effects of storage of tyres.
It was identified that a national approach to setting the rules was preferred to one set on a region-by-region basis.
"Tyrewise, as a regulated product stewardship scheme, supports the objectives of this standard," says Adele Rose, pictured, project manager for Tyrewise.
"It's another tool to check that collectors of end-of-life tyres [ELTs], which are accredited to the scheme, make arrangements for outdoor storage are compliant with the Resource Management Act [RMA]."
Sam Buckle, deputy secretary for MfE, says: "Outdoor storage of tyres can pose risks to our environment and health, especially in the event of a fire.
"The previous regulatory framework under the RMA did not sufficiently address these risks.
"By introducing these standards for tyres stored outside, the government is reducing environmental and health risks."
Tyres are one of six priority products for regulated product stewardship schemes that were announced in July 2020.
A regulated tyre stewardship scheme will encourage more and better uses for ELTs.
Consultation on regulations to support stewardship for tyres is planned for later this year.
The government also backs innovative ways to recycle tyres through the MfE's waste minimisation fund.
Buckle says: "Environment Minister David Parker recently opened the Golden Bay Cement plant, which uses waste tyres as fuel.
"This business-led innovation reduces a significant waste problem, reuses a valuable resource and reduces carbon emissions by about 13,000 tonnes a year.
"The government encourages businesses and industry to come up with similar ideas to use and reuse our resources with our environment in mind."
The regulations and related user's guide on outdoor tyre storage are available on the MfE's website.