Tyres made priority product
Product stewardship scheme for end-of-life tyres, supported by automotive industry, finally gets green light from government.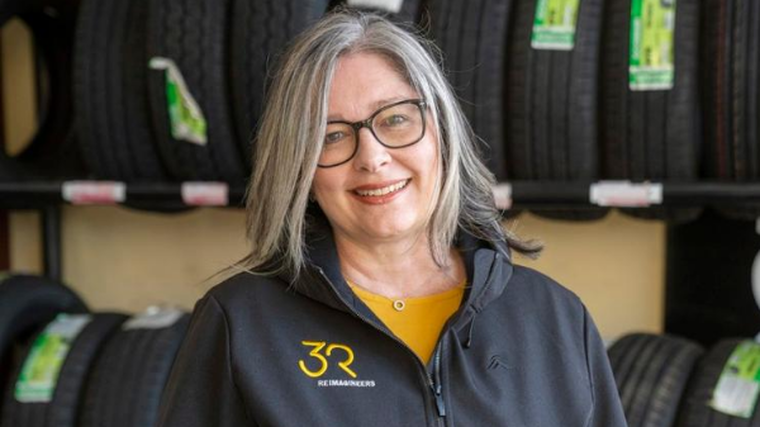 The Tyrewise Working Group, project manager 3R Group and car industry have welcomed the government's decision to make tyres a priority product under the Waste Minimisation Act after years of hard work.
Eugenie Sage, Associate Minister for the Environment, made the announcement on July 29 about the future status for tyres along with five other product categories, including e-waste and farm plastics.
The decision means a regulated product stewardship scheme will have to be established to ensure all end-of-life tyres (ELTs) are responsibly managed.
"This is what we have been working towards for the past eight years," says Adele Rose, chief executive of 3R Group. "With Minister Sage having made the announcement, Tyrewise can forge ahead with the industry-led scheme that has been designed."
The proposed regulatory scheme has an advanced disposal fee built into the cost of tyres that will be used to fund the scheme.
Rose, pictured, says: "It is critical people understand this is not an additional fee for consumers, but replaces the existing disposal fees charged by most tyre retailers without any surety of good environmental management at end of life. The proposed Tyrewise scheme will ensure the positive outcomes we all want."
The charge will be used to incentivise end markets by the processing and collection of tyres with the aim of putting an end to stockpiles, illegal dumping or landfilling ELTs, and the associated risks to people and the environment along with an auditing and compliance programme to evidence compliance.
Industry has long been in favour of a regulated product stewardship scheme for tyres, according to David Vinsen, chief executive of the Imported Motor Vehicle Industry Association and Tyrewise working group member.
He says: "We're disappointed it has taken so many years to be announced, so we are fully in support of it and welcome the announcement by the minister."