Registrations of utes plummet
New and used light commercial numbers slump after feebate kicks in and following massive figures the previous month.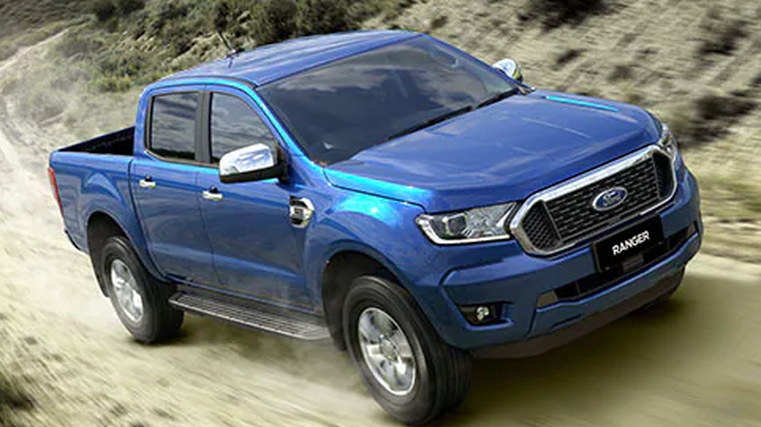 Registrations of new commercials tumbled by 71.6 per cent in April when compared with the same month a year ago, with the 1,220 units registered last month down from 4,302.
The dramatic fall for the sector also follows a mammoth month in March when dealers rushed to pre-register higher-emitting models to avoid penalties under the feebate system, which started on April 1. Last month's total was 87.6 per cent lower than the 9,842 units registered in March
Ford's Ranger, pictured, was the leading model last month with a 23.5 per cent market share despite registrations dropping 71.9 per cent from 1,023 a year ago to 287.
The Toyota Hilux was second on the models' table with 103 units – down 86.8 per cent from 781 for an 8.4 per cent share of the market.
Nissan's Navara was third with seven per cent. It had 85 units, which was down by 64.3 per cent from 238.
Isuzu's F Series was fourth with 42, more than double the 17 units sold in April last year, and the Mitsubishi Express was fifth with 41, up slightly from 38 a year ago.
Ford topped the marques' ladder with 305 registrations and a quarter of the market, despite its tally last month being 73.7 per cent lower than the 1,158 units sold in April 2021.
Toyota was the second-placed light-commercial marque with 146 registrations, which was down by 85 per cent from 974 in the same month of last year, for a market share of 12 per cent.
Isuzu was third on 108, down by 59.6 per cent from 267 for an 8.9 per cent share.
For the year-to-date figures, Ford is out front on 4,471 registrations and a 21.8 per cent market share followed by Mitsubishi on 4,400 and 21.5 per cent. Toyota is third with 3,793 units and 18.5 per cent.
Registrations of new commercials nosedived in all the regions, with the largest fall of 89.5 per cent happening in Nelson where only four vehicles were registered last month compared with 38 in April last year.
In the main centres, Auckland's numbers fell 63.7 per cent from 1,424 to 517, Wellington's dropped 73.7 per cent from 365 to 96, and in Canterbury the 101 units last month was 81.3 per cent lower than a year ago.
Hino tops charts
As for used-imported commercials, there were 278 units registered last month compared with 567 a year ago for a fall of 51 per cent.
Hino and Toyota were the joint-top marques in April with 54 registrations and a market share of 19.4 per cent each, while Isuzu was third with 38.
Hino's rise came after its Dutro was the top-selling model on 36 units and a 12.9 per cent market share. This was a 12.5 per cent climb from 32 units a year ago and it was the only model in the top five to see an increase in its April registrations.
The Toyota Dyna was second on 25 for nine per cent of the market, followed by Isuzu's Elf 23 and 8.3 per cent. The top five was completed by the Fuso Canter and Toyota Hiace.
Toyota leads the way year-to-date on 1,451 units and a 37.6 per cent share of the market, with Mitsubishi next on 1,147 and 29.7 per cent. Hino is third with 260 registrations and 6.7 per cent of sales activity.
Like the new-vehicle sector, the fall for used-imported commercials last month came after a massive jump in registrations in March ahead of the clean car discount's roll-out.
The number of used-imported commercials registered in Auckland was only 113 last month, a drop of 47.4 per cent in the same month a year ago.
In Wellington the numbers dipped 26.7 per cent from 30 to 22, while in Canterbury there was a 45/7 per cent drop from 81 to 44.
None of the regions managed to increase the number of registrations last month when compared with April 2021, with many only managing single figures and Tasman recording zero.