Registration rush for commercials
Numbers for the new and used sectors boom as buyers try to avoid feebate charges for higher-emitting models.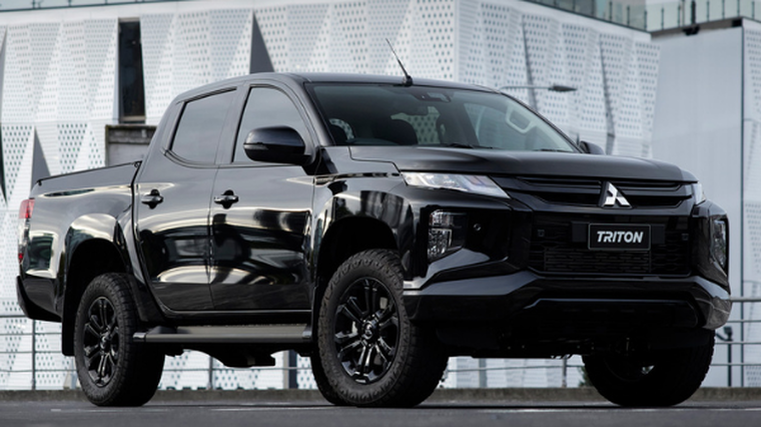 There were 9,842 new commercials registered last month, which was up by 82.9 per cent when compared to 5,380 in March 2021.
Mitsubishi's Triton, pictured, was the top model with 2,266 units, a 227.9 per cent increase from 691 in the same month of 2021.
It was followed by the Ford Ranger on 1,934 registrations, which was up 133 per cent from 830 units, and Toyota's Hilux with 1,580, a climb of 55.1 per cent from 1,019 last March.
Many of the leading models effectively doubled their registration figures of recent months as dealers and consumers raced to avoid penalties under the feebate system.
These increases are in-line with anticipated dealer pre-registrations ahead of April 1 when feebate charges for higher-emitting models came in.
The Triton, Ranger and Hilux are also the top trio in the year-to-date figures and between them account for more than half of all new commercial registrations.
Leading the way on 4,239 units is the Triton with a 22 per cent market share. The Ranger has registered 3,996 units in the past three months for 20.7 per of the market, and the Hilux is on 2,971 for 15.4 per cent.
Triton's massive month helped make Mitsubishi the leading marque in March, with 2,329 registrations, which was 221.2 per higher than 725 from the same period a year ago.
It was followed by Ford on 2,051, Toyota with 1,905, Isuzu on 812 and LDV completed the top five with 744 units.
The top three marques for the year-to-date figures matched the standings in March, with Mitsubishi out front on 4,349 and a 22.6 per cent market share. Ford was next on 4,166 and 21.6 per cent, followed by Toyota with 3,649 and 18.9 per cent.
Used sector soars
As for used-imported commercials, there were 2,123 registered in March compared to 641 in the same month last year for a rise of 231.2 per cent.
Registrations of Toyota's Hiace climbed by 318.8 per cent from 165 to 691 and Nissan's NV350 from 29 to 487.
Nissan's Caravan on 126 units, the Hino Dutro with 60 and the Ford Ranger and Toyota Dyna tied on 45 completed the top five placings.
Toyota was the top marque last month with 855 registrations, a 227.6 per cent jump from 261 a year ago, followed by Nissan 737 units.
Year to date, Toyota also heads the pack on 1,398 registrations and a 39 per cent market share. Nissan is next on 1,119 and 31.2 per cent, with Hino third with 206 and 5.8 per cent.