Ranger dominates commercials
Alert level four restrictions weigh heavily on monthly sales figures, with Toyota's Hiace a rare climber.
Posted on 03 September, 2021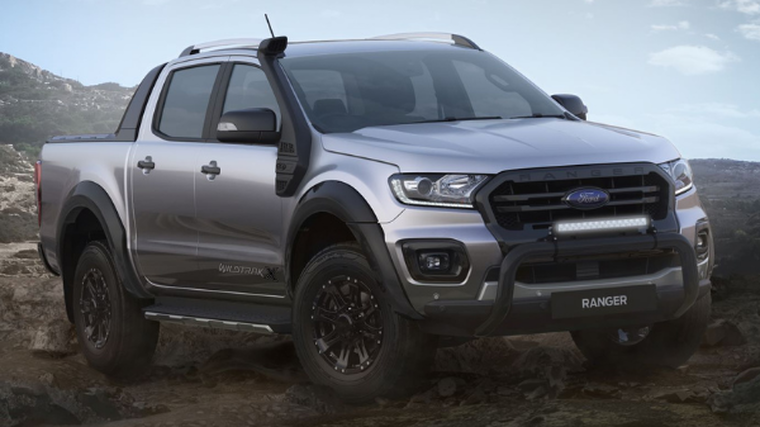 There were 2,189 new commercials sold last month, a drop of 38 per cent from 3,533 in August 2020 for a year-to-date total of 34,278.
The Ford Ranger, pictured, was August's best-selling vehicle in this sector with 678 registrations, which was down 29.7 per cent compared to 964 in the same month of 2020.
It secured a monthly market share of 31 per cent and tops the year-to-date ladder with 7,237 sales.
The drop in overall sales was expected after the government put the whole country at alert level four from August 17 until the end of the month, restricting dealers to only selling vehicles for essential services.
Toyota's Hilux was second with 301 sales, a 42.6 per cent decrease from the same month of last year when it had 524 registrations. The model has sold 5,891 new units in the year to date.
Third place went to the Toyota Hiace after its sales rose by 10.5 per cent to 137 from 124 a year ago, taking it to 1,351 units so far in 2021. It was the only model in the top five to record an August sales increase.
The top three marques for light commercials in August were Ford with 737 units, Toyota on 459 and Mitsubishi with 161.
Year-to-date, there have been 34,278 light commercials sold, which is 35.2 per cent more than the 25,350 at the same stage a year ago.
Demand for new commercials tumbled in all the regions, with Invercargill coping the best in percentage terms as its 81 registrations last month were down 12 per cent from 92 in August 2020.
In the main centres, Auckland's numbers slipped 34.8 per cent from 1,068 to 696, Wellington was down 35.5 per cent from 231 to 149, while Christchurch went from 445 to 296 for a 33.5 per cent drop.