Q&A: Craig Pomare
Autofile Online chats to Craig Pomare, chief executive of the Motor Trade Association (MTA), about 2020 and what's in store for 2021.
Posted on 20 January, 2021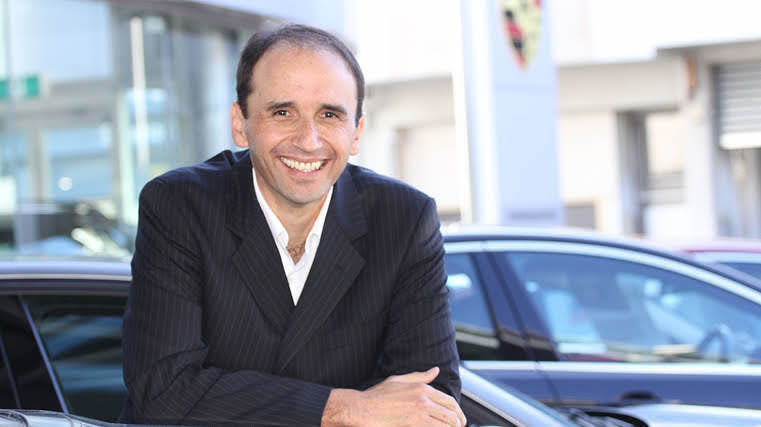 Q: What were the biggest challenges for the MTA and its members in 2020?
Clearly, Covid-19 has been the biggest issue of last year. Our members faced the need to close their doors and stop trading for a long time and, when able to open, they were required to implement a range of measures, such as online bookings, contactless sales and PPE, to ensure safe operations.
Even members who continued to operate, such as service stations, suffered vastly reduced business.
For the MTA, with our staff all working from home, we needed to use the skill and capacity of every team member, and new technologies, such as Zoom, Teams, and so on – ensured our members had the latest information to help them get through.
Q: What other key changes have there been to how the industry now operates?
Many businesses have continued to use their new digital systems and some of the hygiene requirements.
Q: How is Covid-19 changing the way members do business?
Covid-19 has shown that businesses able to transition to contactless engagement with customers with online bookings and sales have performed well. Many are also embracing social media as a channel to customers. We see this trend continuing as younger, "digital native" generations start to become the majority of our client base.
Q: What lessons have the MTA taken from 2020?
The importance of being able to work remotely so we could continue to provide services for our members. The need for clear, accurate information delivered in a timely fashion.
Q: How would you describe the current state of the car industry?
The mechanical repair sector is in a strong position with most members reporting strong work volumes.
There are concerns around ongoing parts supply if air freight doesn't pick up early in 2021.
In the vehicle sales space, performance is better than expected given the lockdowns and supply-chain issues. Motorcycles are seeing a resurgence.
Q: What are the implications of the increasing push towards low-emissions vehicles?
There will be an impact on supply. There are not enough low-emissions vehicles, especially pure EVs, to supply the expected demand in New Zealand at prices Kiwis can afford. Supply drops will lead to price increases.
Due to a lack of overseas holidays, we are seeing consumers with spare cash ready to spend on motorcycles and cars, but this will not last now that a vaccine is on its way.
Perhaps through 2021 there will still be good liquidity among buyers, but this will dry up.
Q: What changes would you like to see in how the industry is regulated?
Consolidation of vehicle information labels with a revised CIN, and better recording of vehicle information on the MVR, such as any serious or structural damage as well as the current NZTA request for fire and water reports.
We also need stricter controls on entry to vehicle trading – proof of understanding of consumer laws and vehicle safety and efficiency and not just name, number and a cheque.
Q: What external support would the MTA like to see for businesses?
Covid-19 has shown that companies were able to transition to contactless engagement with customers and perform well.
The MTA is calling for depreciation tax relief for businesses to invest capital in digital upgrade of their operations.
We think allowing businesses to depreciate major purchases up to $150,000 faster will help them procure IT equipment and installation services needed to meet a new generation of customers and a new way of doing business.
Q: How do you see things progressing for the industry in 2021?
There will be some sort of carbon-reduction regulation. Whether that is an import standard or consumer incentive is hard to say.
The MTA is exploring whether a targeted fuel levy that directs funds towards incentives for low-emissions vehicle is worth proposing to government.
The ministry and Waka Kotahi are also required under the Vision Zero strategy to look at the possible mandating of advanced driver-safety features.
The warrant of fitness process should also be reviewed in the coming year.
Q: What trends do you expect to emerge around the supply and sales?
There will be ongoing disruption – at least until widespread delivery of Covid-19 vaccines can reduce production shutdowns, and allow better freight and air travel.
We hope to see the motorcycle sector continue to perform well through summer.
Q: What do you anticipate will be the main challenges for next year and further ahead?
One is meeting any new regulations regarding low-emissions vehicle imports or customer incentives for purchasing them, and another is compliance with any new requirements on mandatory safety features.
Then there's lending responsibility rules driving customers away because the process to obtain finance takes longer and inquiry into a customers' affairs is seen as intrusive.
It's unclear that the proposed changes in this space will achieve the government's aims of reducing or preventing abuse of finance seekers.
Q: What would be your message to members heading into 2021?
After taking some time to unwind from the most turbulent year in living memory, ensure you set some time aside to review your business and services you offer.
This year will have its own challenges, such as low work volumes in April and a rise in the minimum wage, so you need to plan ahead so you can ride them out.
As an industry, we need to see change in our product choice to help consumers move towards better choices for the environment.
We know this government will be likely to make the industry move if it doesn't do so itself. The pressure is coming on around the world and we will see it here too.