Popularity of new commercials soars
Sector's sales got back on track in March after the impact of lockdown a year ago, and used commercials only suffered a small dip.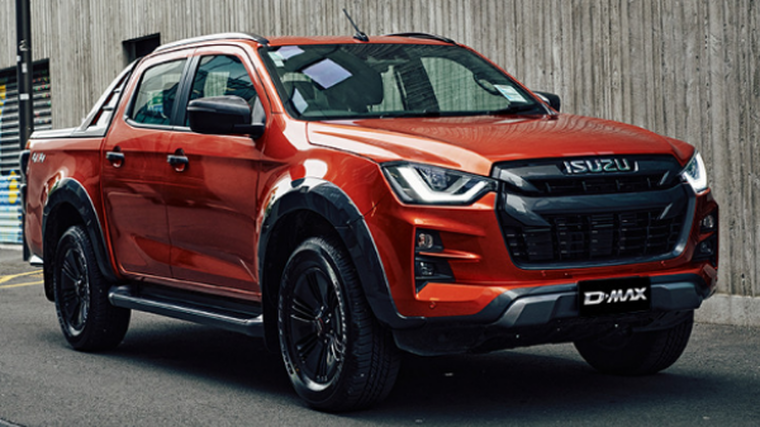 New-commercial vehicle sales jumped 85.7 per cent in March when compared to the same period a year earlier with the Toyota Hilux the market's runaway leader.
There were 5,386 new commercial model registrations in March 2021, well up from the 2,901 monthly sales last year as Covid-19 restrictions started to be introduced. The year-to-date total for registrations is now 13,340.
The Hilux sold 1,019 units for a market share of 18.9 per cent in March. Next up was Ford's Ranger on 830 sales. The top five was rounded out by the Mitsubishi Triton with 691, Nissan's Navara on 372 and the Isuzu D-Max, pictured, with 304.
The top three marques were Toyota with 1,246 sales, Ford with 927 and Mitsubishi on 725.
For the year to date, Toyota accounts for 23.9 per cent of the market, or 3,184 units, while Ford and Mitsubishi have 19.3 and 12.5 per cent respectively.
Used commercials steady
March saw first-time registrations of used-imported commercials almost on a par with last year's figures.
The total last month of 639 was down by 7.5 per cent when compared to 691 in March 2020. The year-to-date total for registrations is now 1,601.
Toyota's Hiace dominated in March with a market share of 25.8 per cent thanks to 165 sales.
Hino's Dutro came second with 47 registrations and the Toyota Dyna was third on 42. The top five was completed by Isuzu's Elf on 35 and the Nissan NV350 with 29.
A market share of 40.8 per cent saw Toyota emerge as March's top-selling marque, even though its sales slipped 12.4 per cent to 261 last month compared to 298 this time last year.
Nissan, the second-placed marque, suffered a 55.4 per cent drop in sales from 195 units in March 2020 to only 87 last month. This left it with a 13.6 slice of trade.
For the year to date, Toyota accounts for 38.7 per cent of the market, or 620 units, while Nissan and Isuzu have 15.1 and 8.9 per cent respectively.