Nissan's path to profit slows
Japanese carmaker predicts problems affecting production levels will improve in the second half of the year.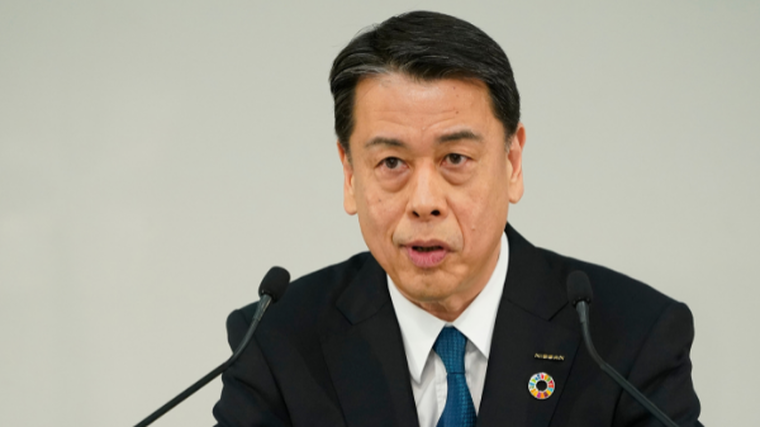 Nissan expects to break even in the current financial year as the global chip shortage disrupts the carmaker's push to return to profitability.
The Japanese marque made the forecast on May 12 as it recovers from a record annual operating loss in the year to the end of March 2021.
Makoto Uchida, chief executive, says the past year has been dominated by the Covid-19 pandemic and "impacted by multiple factors including growth of environmental awareness and political as well as economic changes".
Nissan suffered an annual operating loss of ¥150.65 billion (NZ$1.9b) in the year ended March 2021, which followed a ¥40 billion shortfall in the previous year.
It expects sales to increase by 8.6 per cent in the current fiscal year to 4.4 million units, compared to 4.1m in the previous 12 months, but does not expect to make an operating profit.
Uchida, pictured, notes: "If we look at the immediate challenges today, there is a big impact from business risks like semiconductor and commodity price hikes … so at this point in time, we are foreseeing operating profit coming out even."
Carmakers worldwide have been battling a shortage of chips since the end of last year.
Ashwani Gupta, Nissan's chief operating officer, says it cut production by 130,000 vehicles in the year just ended but has been able to recover half of that production.
The ongoing shortage of semiconductors looks set to impact Nissan in the coming months but the company expects the situation to improve in the second half of the year.
Nissan has not made a profit since the year ended March 2019 and is trying to rebalance the books following the global expansion pursued by former chairman Carlos Ghosn.