Masks off for dealers
Government ditches Covid-19 restrictions for businesses and also announces public holiday to mourn the death of Queen Elizabeth II.
Posted on 13 September, 2022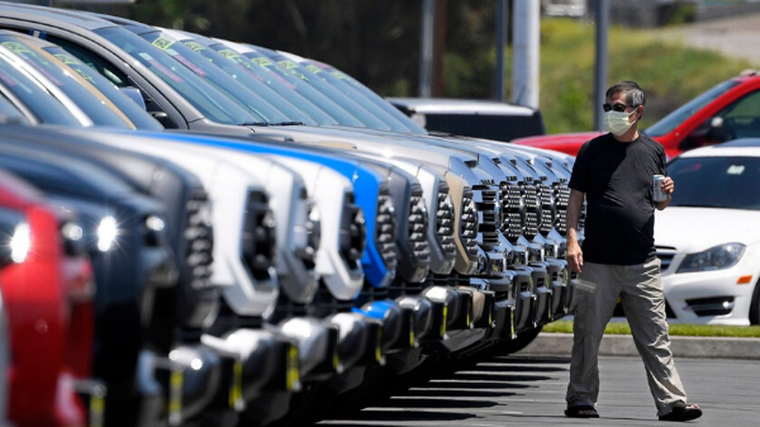 Dealers and other automotive businesses no longer need to enforce rules around wearing face masks at work after the government removed nearly all Covid-19 restrictions.
Prime Minister Jacinda Ardern has also announced only individuals who test positive for Covid-19 will have to isolate for seven days, which may help relieve staff shortages at businesses.
Household contacts of positive cases no longer need to isolate but are asked to undertake a daily rapid antigen test before going about their lives as normal.
Leave support payments for those affected by Covid will continue to be offered to businesses and workers. The only places where mask requirements will remain in place are healthcare and aged care facilities, and pharmacies.
Ardern said the changes, which came into effect at midnight on September 12, marked a milestone in New Zealand's response to the pandemic. 
"Finally, rather than feeling that Covid dictates what happens to us, our lives, and our futures, we take back control," she said.
"For the first time in two years we can approach summer with the much-needed certainty New Zealanders and business need, helping to drive greater economic activity critical to our economic recovery."
She noted some workplaces or special events may still ask people to wear a mask, "but this will be at their discretion and no longer a government requirement".
BusinessNZ has welcomed the government's decision to remove the traffic light system, which it says has become outdated, and to drop broad-based restrictions.
Kirk Hope, chief executive, adds: "No two sites are the same and each business can decide what works for their own environment when it comes to minimising the spread of Covid-19.
"Businesses are highly incentivised to keep employees, customers, and visitors safe in order to continue operating."
Hope says it is important financial support is in place while any self-isolation requirements remain, because it allows people to isolate without suffering financially.
One-off public holiday
Ardern has also announced New Zealand will mourn the death of Queen Elizabeth II with a state memorial and a public holiday on September 26.
"The decision to hold a one-off public holiday in the Queen's honour is also in line with similar holidays in the UK and Australia and is in keeping with what is an historic event," she said. 
Hope says the decision will impose costs on many businesses that have already suffered losses from the pandemic.
"I don't think there's any problem with a memorial … but to add another public holiday at a time when many businesses have struggled is a bridge too far," he told Morning Report.