Marques face 'tough ask' to hit emissions goals
Toyota NZ commits to reducing its carbon footprint and prepares to launch its first pure electric car in the local market.
Posted on 28 January, 2021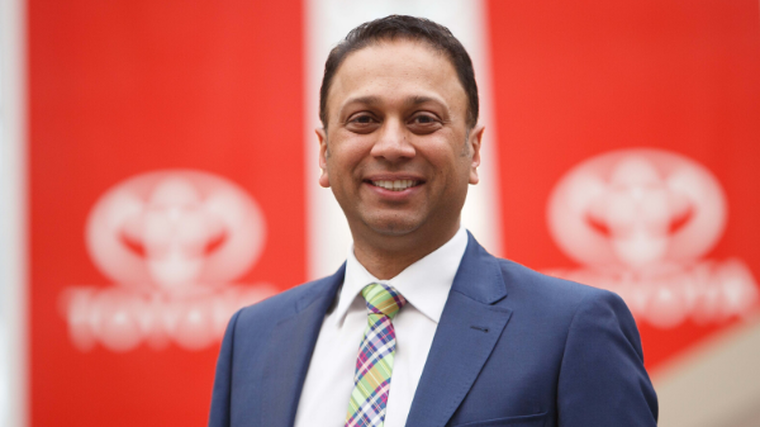 Toyota New Zealand has pledged to dramatically cut its carbon dioxide (CO2) emissions but admits the latest targets set by the government are a "tough ask".
Neeraj Lala, chief executive, says he welcomes the government's decision to introduce clean car import standard legislation in 2021 with implementation starting the following year.
Prime Minister Jacinda Ardern announced the average light vehicle in New Zealand will need to produce CO2 emissions of 105g/km or less by 2025, down from the current level of about 171g/km.
The standard will start operating from 2022, with the first charges being levied on importers who miss their targets in 2023.
Lala, pictured, explains Toyota NZ is committed to reducing the carbon footprint across all its product lines, including manufacturing, distribution and tailpipe emissions.
The company has set a target to cut vehicle emissions to 152g/km and 178g/km for Toyota and Lexus respectively by 2030.
"However, to reduce further to 105g per km is certainly a tough ask," adds Lala. "But we are prepared to work in partnership with the government to achieve a transition to a low-carbon vehicle fleet.
"To transition to a resilient, zero-carbon economy we need a range of initiatives from both manufacturers and government.
"Toyota is playing its role to deliver increasingly lower emitting vehicles. The introduction of a new clean car import standard is an encouraging move from the government."
Toyota has been working with the Motor Industry Association (MIA) on a lower-emitting vehicle standard. Lala supports the stance of the MIA, which says the government's 2025 deadline is too aggressive and not achievable as decisions on new vehicles imported into New Zealand are largely made by offshore management.
Lala adds the new-vehicle industry is developing low or zero-emitting automotive technologies such as hybrid, pure electric and hydrogen fuel cells to help reduce emissions.
Toyota NZ plans to unleash more hybrid and plug-in hybrid models on the market in 2021, and it will also have its first local offering of a pure electric car, the Lexus UX 300e.