Marque Group celebrates Fast 50 success
Business claims second spot in rising star category at Deloitte's Fast 50 awards.
Posted on 26 November, 2019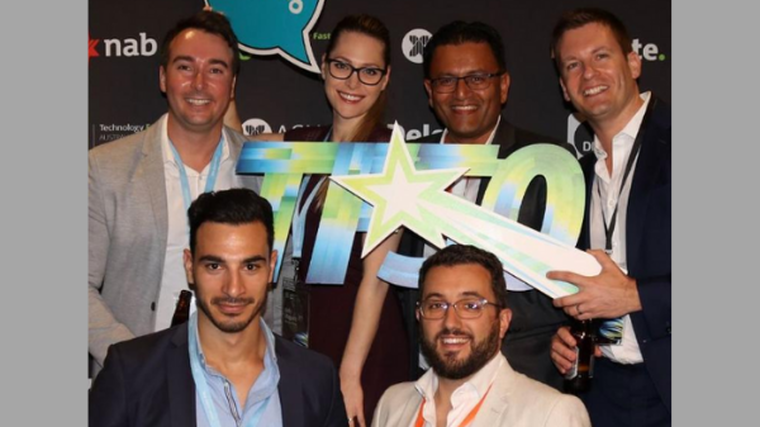 A massive surge in revenue at automotive technology collective Marque Group has seen it tipped as one to watch by technology industry experts in Australia.
The Sydney-based company, which has businesses in New Zealand, other parts of Australia, Germany and the UK, came second in the rising star category of the 2019 Deloitte Technology Fast 50 Australia Awards.
Its New Zealand operations include AutoPlay, a management platform for dealerships, dealer groups and carmakers designed to maximise sales, streamline processes, and improve efficiency.
The awards highlight Australia's fastest-growing public or private technology companies, with the rising star section for companies reporting high levels of revenue growth over a period of less than three years.
Marque Group took second spot after its revenue soared by 3,596 per cent, causing celebrations among staff members, pictured above. The group was also nominated in the rising star section of the 2018 awards, when it placed sixth overall in the category.
"To be named a technology rising star is a testament to the outstanding work and unique innovation of our teams," says Gary Martin, pictured below, chief executive officer of Marque Group. "We look forward to delivering outstanding customer experiences, helping our clients grow and evolve to match the auto industry's ongoing evolution."
The group provides services and solutions for automotive-related companies driven by data, intelligent insights and strategic analysis. It was created to capitalise on the opportunity to co-ordinate and share knowledge across autotech organisations.
The Deloitte Technology Fast 50 Australia Awards are in their 19th year and provide international recognition for innovation.
"The rising star list identifies those companies who are making a real name for themselves in the sector and who are poised to create further scale in the years ahead," says Josh Tanchel, Deloitte private partner and Technology Fast 50 leader.
"It is a significant achievement to make the list at a time when the competition is particularly strong and it points to significant opportunities ahead for all involved."