Marque boosts flagship ute
Engineers create wider track for Hilux along with more stopping power, enhanced suspension and extra safety features.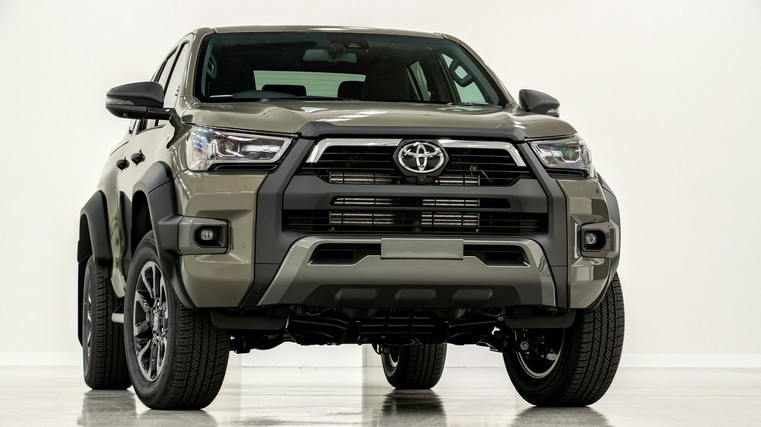 Toyota has announced a bigger and better version of its flagship Hilux 4WD SR5 Cruiser is coming soon following upgrades that have resulted in a wider track and improved suspension.
The updates for the dual-cab vehicle will apply to new models due in New Zealand during the fourth quarter of this year.
The latest Hilux 4WD SR5 Cruiser will boast a track increase of about 140mm in the front and rear, while its ride height has been increased by approximately 20mm. Both changes will aid off-road capability and improve on-road performance and safety.
Steve Prangnell, Toyota New Zealand's general manager new vehicles, says the updated Hilux will add more value and performance to its range.
"It provides not only improved off-road capability, but also, and importantly for New Zealand drivers, a more stable and comfortable driving experience on the open road with increased braking performance," he adds.
"Continuous improvement is a key facet of Toyota's philosophy and has been clearly achieved by this latest premium Hilux model."
To accommodate the track increase, engineers overhauled the Hilux suspension by extending the front suspension arm and front stabiliser bar length and adjusting the shock absorber angle to improve efficiency.
At the rear, axle length has been extended, dampers have been moved further out towards the wheels and, for the first time on Hilux, a rear stabiliser bar has been installed to enhance cornering stability and ride comfort.
The marque says the suspension changes mean the ute's roll rigidity has been enhanced by 20 per cent.
Stopping power has also been upgraded, with new rear ventilated disc brakes replacing the existing drum brakes and the new 17-inch front disc brakes have been enlarged by one inch.
Wider over fenders and mud flaps have been installed to accommodate the extra track width, and the front body extension has also been widened.
Additional features to the safety package for the new wide-track Hilux 4WD SR5 Cruiser include blind spot monitor and rear cross traffic alert.