Japan makes state of emergency nationwide
Carmakers see their stocks fall and extend suspensions of work at their plants as the coronavirus pandemic takes its toll.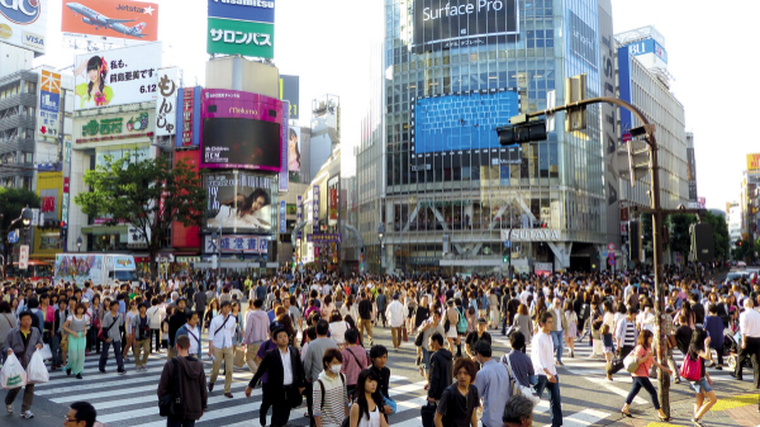 Japanese Prime Minister Shinzo Abe has expanded a state of emergency to the whole country and the government is considering cash payouts for all in a bid to stem the Covid-19 outbreak and cushion the economic downturn.
Japan had declared a state of emergency for seven of its 47 prefectures, but other regions were keen to be added amid fears about the coronavirus spreading.
Abe says the emergency will be in place until May 6 and is aimed at reducing traffic during the Golden Week holiday season around the start of May.
Japan has had more than 9,000 Covid-19 cases and nearly 200 deaths. While short of a lockdown, the state of emergency gives authorities more power to urge people to stay home and businesses to close.
The prime minister says the government is also considering cash payouts of ¥100,000 (NZ$1,500) for everyone in an attempt to cushion the blow to the world's third-largest economy.
Abe has already announced a ¥108 trillion package to mitigate the negative impact of the pandemic.
Carmakers' stocks fall
Carmakers and banks led a decline in Japanese shares as economic damage from Covid-19 weighed on investor sentiment on April 16.
The benchmark Nikkei average ended 1.3 per cent lower at 19,290.20. The Nikkei's volatility index, a measure of investors' volatility expectations based on option pricing and considered to be a fear gauge, rose 8.6 per cent to 39.36.
Taking a cue from all three major US stock indexes falling on April 15, Tokyo-listed carmakers suffered in the market the following day.
Toyota Motor Corp slid two per cent after it announced it will cut production of finished vehicles at 18 plants in Japan due to the Covid-19 outbreak.
Nissan Motor Co Ltd, Honda Motor Co Ltd and Mazda Motor Corp lost between 3.8 per cent and 5.2 per cent on April 16.
Factory suspensions
Toyota, Honda and many other carmakers say plant suspensions will continue into May because of the fall in demand caused by the pandemic.
Toyota says its 15 domestic assembly plants will close on May 1 and May 11, while manufacturing lines at four plants in Aichi, Shizuoka and Iwate prefectures will be wholly or partially suspended from May 12 to May 18.
Daihatsu is halting work ta plants in Osaka and Kyoto prefectures for two to three days in May. Hino Motors will close its plant in Hamura, Tokyo, on May 12.
Suzuki began intermittently suspending its five domestic plants in April and will extend a production freeze at two of plants until April 28.
Meanwhile, Nissan is extending a shutdown of its US manufacturing plants until mid-May.
Calls for stimulus
Experts claim Japan has entered a recession as the virus deals a blow to an economy already hurt by the two-percentage point consumption tax hike in October last year.
The coronavirus outbreak has raised calls for economic stimulus, but Japan is wary of taking on new debt to finance bold spending measures, with its debt standing at twice the size of its annual gross domestic product.
It has been reported that the Bank of Japan is likely to project an economic contraction for this fiscal year and discuss further measures to ease corporate funding strains at its rate review on April 27-28.
The International Monetary Fund (IMF), which predicts Japan's economy will contract by 5.2 per cent this year, has also urged it to boost fiscal spending and focus on easing the hit to growth.
Separately, the IMF warns economic growth in the Asia-Pacific region will likely slow to a standstill in 2020, something that hasn't happened in the past 60 years. The economic blow from coronavirus threatens to be far worse than other crises, according to the IMF's forecasts.
In its first World Economic Outlook report since the pandemic shut major economies, the IMF estimated global gross domestic product will shrink 3 per cent this year, down from the 3.3 per cent expansion it forecast in January.