Investors give $3.5m backing to NZAI
Financial performance of 2 Cheap Cars' owner emerges on day of sharemarket listing.
Posted on 25 February, 2021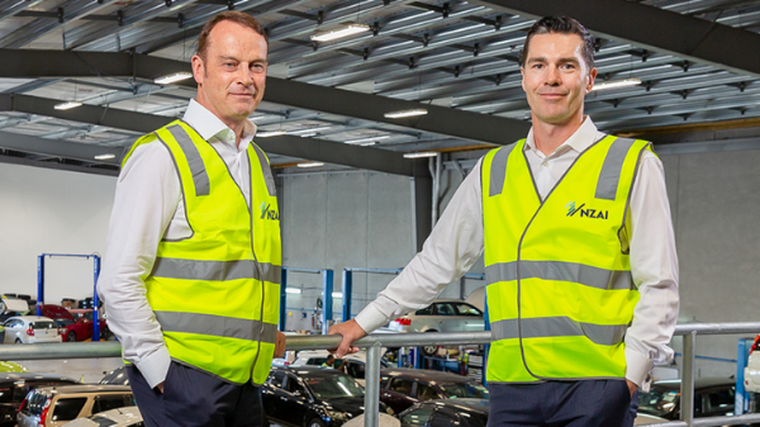 Investors poured about $3.5 million into the company that owns 2 Cheap Cars for 30 cents a share less than when it made its debut on the NZX.
New Zealand Automotive Investments (NZAI) joined the sharemarket on February 25 as part of plans to grow the business, which also operates vehicle finance company NZ Motor Finance (NZMF).
As a direct listing, NZAI did not issue any new securities and its 45.5 million ordinary shares were priced at $1.30 a share, valuing it at more than $59m.
Karl Smith, chairman, pictured left with chief executive David Page, says listing rules require the company to have a certain shareholder spread.
Last year it raised $3.5m from early adopters, staff, and non-affiliated wholesale investors.
The company's listing profile document, released on February 25, reveals those shares were priced at $1 a share, 30 cents below the NZX listing price.
"NZAI raised approximately $3.5m of new equity funding in November 2020 from 68 non-affiliated investors, with each investor investing at least $1,000," the document adds.
Further detail was provided on the company's financial performance in the past few years, showing relatively flat vehicle sales since 2018, reports the NBR.
Revenue was $73.6m in the year ending March 31, 2018, followed by $78.4m in 2019 and $76m in 2020.
The impact of Covid-19 saw NZAI's revenue in the first half of 2021 fall 22 per cent year-on-year to $30.4m.
Its number of dealerships has also dropped from 17 in 2019 to 12 today and vehicle sales have hovered about the 11,000 mark in the past three years.