Industry backs safety-rating labels
Swift uptake of scheme by dealers and wider industry support delights transport agency.
Posted on 04 October, 2021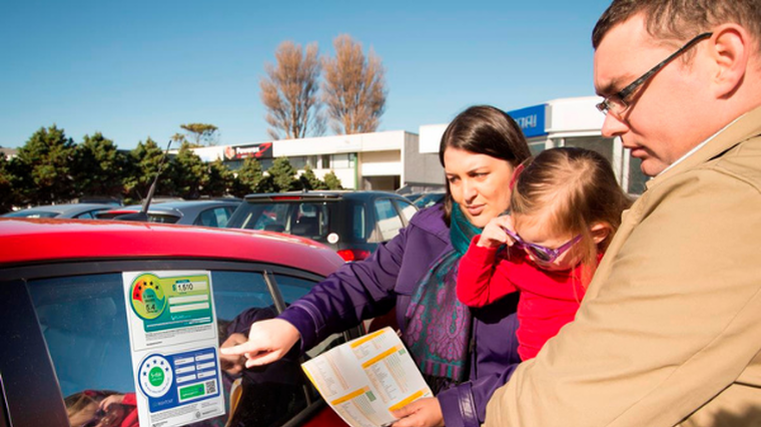 More than 90 per cent of licensed dealers have supported a scheme to display vehicle safety-rating labels produced by Waka Kotahi NZ Transport Agency that are designed to help consumers choose safer cars.
The labels show potential buyers how well vehicles will protect them in a crash, using a simple one to five-star safety rating.
Waka Kotahi says in the first month since the labels were launched, more than 90 per cent of dealers have printed and displayed them on vehicles for sale alongside the mandatory EECA Vehicle Fuel Economy Label.
Kane Patena, director of land transport, says: "We're grateful to the motor vehicle industry for their support of the labels, which will help people to choose a safer vehicle when they're looking at cars for sale.
"Getting more Kiwis into safer vehicles is a key part of New Zealand's Road to Zero strategy, which is aiming to dramatically reduce deaths and serious injuries on our roads by 2030."
The agency says people are more than twice as likely to survive a crash in a five-star safety-rated car than in a one-star vehicle.
A number of industry associations have also given their backing to the voluntary label scheme, including the Imported Motor Vehicle Industry Association (VIA).
Malcolm Yorston, technical manager, says: "We support the promotion of vehicle safety ratings in the sales process and have worked with ACC and Waka Kotahi to ensure accurate safety ratings of used vehicles."
Waka Kotahi notes dealership software providers, such as Motorcentral, are also integrating the label into their dealer management systems to allow more traders to use them.
Mena Eskander, director of Motorcentral , says: "The safety-rating label is a fantastic tool that allows the public to quickly assess and compare the safety of vehicles being considered for purchase, without the need for technical knowledge.
"We believe it will lead towards safer vehicles being imported and consequently a safer fleet on NZ roads."
To print safety-rating information for a vehicle, go to the label generator on EECA's website, resources.fuelsaver.govt.nz/label-generator.