Imports rise despite fall in cars
Imports rose in February 2018 to a new high for a February month, Stats NZ said today. This rise was driven by machinery imports, despite a fall in the value of car imports.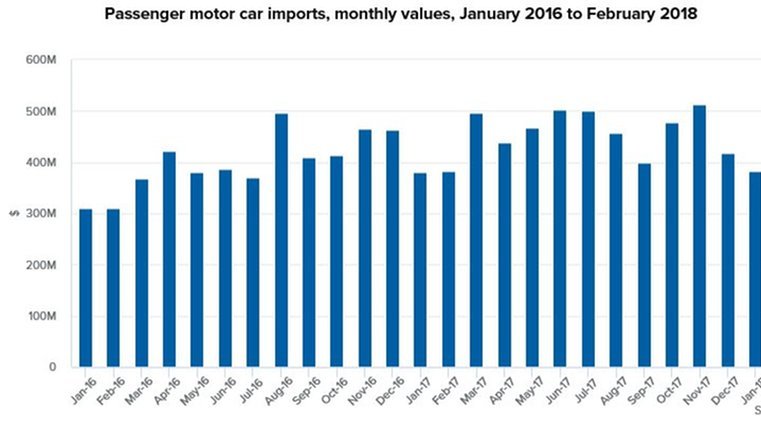 Value of car imports fall Imports of passenger motor cars fell $126 million (33 per cent) from February 2017 to $257 million – the lowest monthly value since March 2013. Vehicles parts and accessories also fell $109 million (18 percent) to $501 million, led by the fall in motor vehicles. "The delay in final unloading of four vehicle carriers at New Zealand ports had an impact on the total value of vehicle imports in February," international statistics manager Tehseen Islam said. "The discovery of stink bugs on these vessels meant that around 8,000 cars could not enter New Zealand as scheduled. "The goods on these vehicle carriers would normally have been included in February's import statistics, but will now be included in the statistics of the month when the respective shipments are unloaded." Mechanical machinery and equipment leads import rise Despite the fall in vehicle imports, total imports were up $187 million (4.6 per cent) from February 2017 to reach $4.2 billion, a new high for a February month, although the rise in percentage terms was lower than in recent months. The rise in total imports was led by mechanical and electrical machinery and equipment (such as harvesting machinery and mobile phones), and palm kernel. Mechanical machinery and equipment rose $57 million (10 per cent) across a range of commodities, including harvesting machinery (up $14 million).