Holden dealers and General Motors hit stalemate
Compensation dispute in Australia looks destined for the courts as the deadline for GM's offer looms with no sign either party is willing to budge.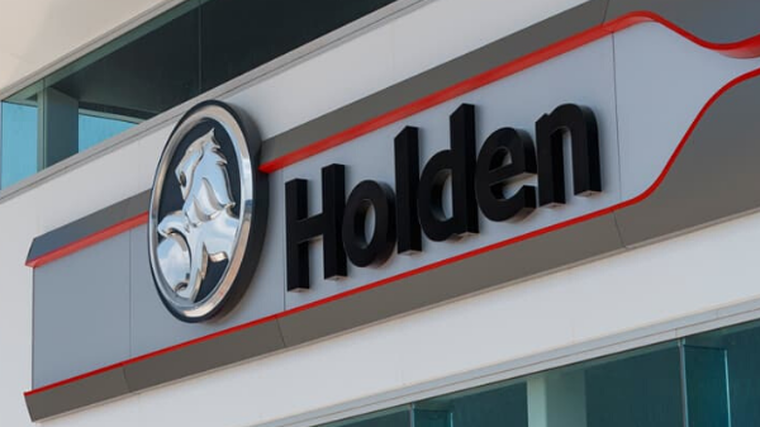 General Motors (GM) is sticking by its initial offer of compensation to Holden dealers in Australia following two days of mediation.
The two parties have been at loggerheads over what they consider suitable financial settlements after GM announced in February it was axing the Holden brand by the end of this year.
The battle between the US car giant and 185 Holden dealers looks likely to end in court action after the mediation failed to resolve their differences.
Discussions held via video link between representatives from GM and the dealers were overseen by retired federal court judge Peter Jacobson QC on June 10 and 11.
At the end of those two days the Australian Holden Dealer Council, which represents 185 dealers, issued a statement repeating its claims the offer of compensation from GM is "grossly inadequate" and accused the carmaker of "appalling behaviour".
In contrast, GM says the mediation process was "constructive" but it maintains its initial offer of A$1,500 (NZ$1,598) per new car sold over a set period, plus payments for recent upgrades to showrooms, is "fair and reasonable".
"We respect the confidential nature of those discussions, so can make no further comment, other than to say the discussions were constructive but no agreement was reached," adds GM Holden in a statement.
"Holden considered all matters raised during the discussions and remains of the view that its offer is fair and reasonable.
"The compensation package covers a per vehicle amount for the remaining part of the franchise agreement, unamortised capital expenditure related to new Holden sales such as showrooms, a highly profitable five-year parts and service agreement and also takes account of certain special circumstances."
Holden dealers claim the compensation package should be about A$6,000 per new car sold, their anger further fuelled by reports their counterparts in New Zealand will receive NZ$2,500 per vehicle.
The Australia Holden Dealer Council says the compensation fight show the "substantial imbalance of power that exists between franchisee and franchisor".
"GM Holden's offer fails to adequately compensate dealers for their expected losses and millions of dollars in investment to support the Holden brand which is why dealers fought hard to get GMH to engage in what they thought would be a good faith negotiation process," it adds.
"GMH has backed dealers into a corner and has shown a complete unwillingness to accept the magnitude of the losses that dealers are facing as a consequence of GMH mismanaging their brand.
"Australian Holden dealers have loyally supported the General Motors owned brands for almost 90 years. To effectively terminate dealer agreements two-and-a-half years early, without satisfactory compensation … is appalling behaviour."
The two parties were forced into mediation after the business and consumer watchdog, the Australian Competition and Consumer Commission, intervened and threatened GM with legal action.