Giltrap scheme teams up with Aussie tech
"Subscriptions provide an opportunity for dealerships to innovate" – Dane Fisher, Giltrap Group
Posted on 11 January, 2021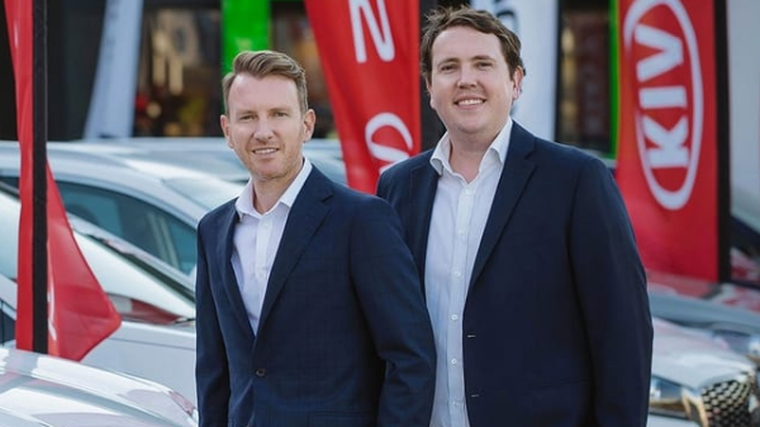 An Australian company is bringing its "innovative solution" to a new car subscription service in New Zealand.
Loopit, co-founded by Paul and Michael Higgins, pictured, has officially launched in the Kiwi market after securing a partnership with the Giltrap Group and European rental company SIXT.
It offers a cloud-based, end-to-end software model for dealerships, marques and other companies that want to offer car subscriptions.
Giltrap and SIXT launched a vehicle subscription service under the latter brand in December 2020 and it offers access to new cars for six, nine or 12 months.
Dane Fisher, Giltrap's general manager for business development, says: "The car industry is currently experiencing a disruptive period and subscriptions provide an opportunity for dealerships to innovate and cater to shifting consumer demands.
"We've already seen the subscription solution gaining popularity around the world and we're excited to now bring it to New Zealand customers.
"As a business, we aim to be at the cusp of industry innovations and our partnership with Loopit is just another example of this."
Loopit launched in early 2019 and has already partnered with companies representing more than 1,000 dealers in Australia. It has plans for global expansion with the UK and Middle East in its sights after New Zealand.
The company says its platform provides companies with "subscription in a box", including the software, training and services needed to offer car subscription to customers.
Michael Higgins, managing director, says: "The Covid-19 pandemic saw new car sales at an all-time low and led to increased interest in subscription from dealerships wanting additional revenue.
"Our technology has already proven a success across Australia, and we're excited to bring this innovative solution to dealers in New Zealand.
"Being the leading car dealership group in the country, Giltrap Group is in an ideal position to launch the offering.
"It is hugely exciting for the company to have chosen New Zealand to trial the car subscription concept and we look forward to working with them to integrate the technology into other markets."