Fuel-label warning for dealers
Industry association urges dealers to make sure cars on their yard are showing the latest emissions figures after clean car problems.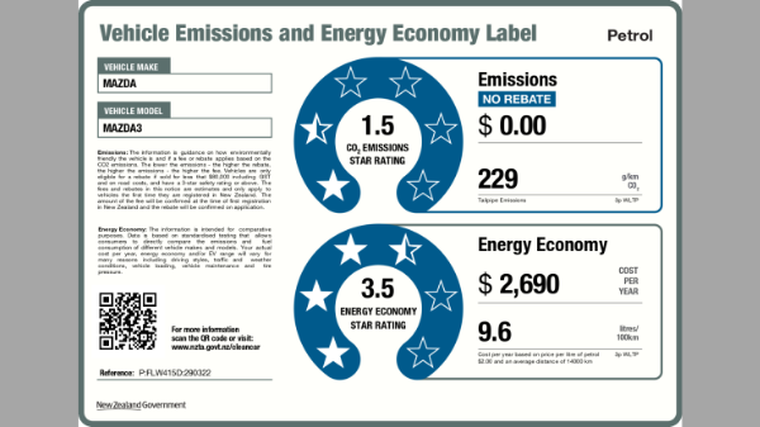 Dealers are being advised to make sure emissions and economy labels on their vehicles have the most up-to-date emissions information on them as the government's vehicle database continues to be corrected.
The Imported Motor Vehicle Industry Association (VIA) says Waka Kotahi NZ Transport Agency has been updating its carbon dioxide emissions figures for a range of models since the roll-out of the full clean car discount scheme on April 1.
This means some vehicle emissions and energy economy labels (VEEELs) printed at the start of the feebate programme may display incorrect information.
Waka Kotahi has had to correct data for more than 100 models over the past three months after importers and dealers have discovered its Rightcar database had the wrong emissions details.
The problems have mostly surfaced when dealers or consumers have gone to register a vehicle and been surprised at facing higher clean car penalties than they expected.
VIA, in an email alert to members, advises dealers to check all labels for stock that has been on their yards for more than one month to ensure they display the latest information.
It adds that if there have been changes to the emissions figures for any vehicles, businesses should reprint and replace the labels.
Members with any questions can contact VIA on 0800-842-842 or email info@via.org.nz.