Flagship's price slashed
South Korean marque brings in introductory offer on SUV variant until the end of 2021.
Posted on 14 September, 2021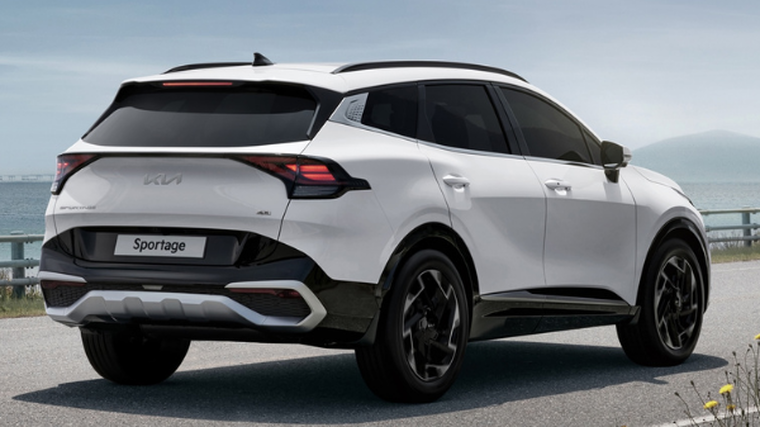 Kia's flagship SUV – the 2022 Sportage – will be available for test drives from November with more than 300 orders having already been received.
The car will then launch in January with an "unheralded" special introductory offer in place until then.
Renowned as the marque's number-one selling vehicle globally, it "is set to emulate a similar sales trajectory" in this country.
"We have high expectations for the all-new Sportage and, as a limited time offer, are making the all-new LX two-litre two-wheel-drive petrol variant available from only $34,990," says Todd McDonald, managing director of Kia NZ.
The price includes GST but excludes on-road costs. The offer will end on December 31.
McDonald says this "represents exceptional value as the Sportage offers a striking exterior design, premium interior appearance and appointment, as well as an all-encompassing suite of safety features".
In New Zealand, the all-new SUV will be available in four different trim levels with a variety of engine and powertrain combinations, in a mix of two-wheel and all-wheel-drive.
One of its most noticeable developments is a significant change in overall size across almost all dimensions.
For example, length and width are now 4,660mm and 1,865mm respectively, which is comparable in exterior proportions to a 2009-14 XM Sorento – a large seven-seat SUV.
All models in the fifth-generation Sportage portfolio draw heavily on an all-new design language, an innovative and bold philosophy called "opposites united".
The vehicle's front showcases Kia's modern signature tiger nose grille, distinctive futuristic-styled boomerang-shaped LED daytime running lights, which in turn create solid boundary lines for the LED MFR-type headlights.
At the centre of the cabin sits a sculpted integrated curved display with a slim touchscreen pad and detailed air vents. The curved display sweeps across the front of the interior to give the cockpit width and depth.
To maximise convenience, the rear seats offer a 60:40 split, and can fold flat to enable a versatile and easy through-loading cargo space.
The all-new Sportage features Kia's forward collision-avoidance assist, which helps to prevent accidents with objects in front of the vehicle while driving.
When operating the turning signal to change lanes, if there is a risk of collision with a rear-side vehicle, a new blind spot collision-avoidance assist system provides a warning to the driver.
After the warning, if the risk of collision increases, this system actively controls the all-new Sportage to help avoid a collision. It is also active in situations such as parallel parking.
Additional features as standard include rear cross-traffic collision avoidance, lane-keep assist and lane-follow assist.