February issue out now
This month's issue covers how a global shipping company has labelled New Zealand's action on stink bugs as 'ineffective and inconsistent', how Stephen Glading became the managing director of Protecta Insurance and much more.
Posted on 07 February, 2019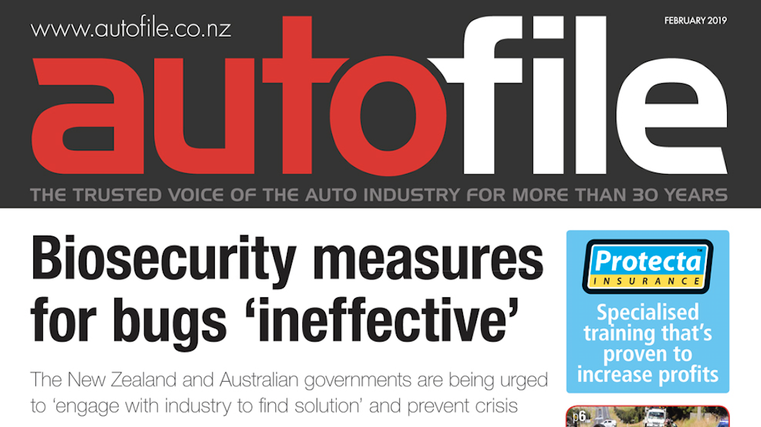 A global shipping company has slammed government action to prevent stink bugs invading New Zealand as "ineffective and inconsistent". Wallenius Wilhelmsen Ocean wants new biosecurity rules introduced – if not, our economy may be at risk.
Industry organisations have criticised the decision to scrap vehicle risk-ratings with some calling for a new system at points of sale. The government plans to bin the programme on July 1.
Stephen Glading started off working part-time at a menswear store before becoming managing director of his own company, Protecta Insurance. He reflects on his career and looks to the future.
2 Cheap Cars' past advertising included the words the company "is in hot water". That may now be the case. The Commerce Commission has brought 10 charges against it for alleged Fair Trading Act breaches.
Turners Automotive Group says the market slowdown may lead to consolidation. It predicts demand and supply in vehicle retail will cool off. Stricter stink-bug controls are hitting margins and demand in Auckland has dropped.
PLUS: Mark Gilbert says political will is needed to boost EV sales, update on the chaos at the NZTA, Autohub's new offices, highlights from Los Angeles Motor Show, in-depth industry statistics and much more.
Click here to read the February issue.