Experts eye emerging risk countries for stink bugs
Vehicle imports and incoming cargoes are being monitored in Australia to see if the stink-bug threat is growing.
Posted on 20 December, 2019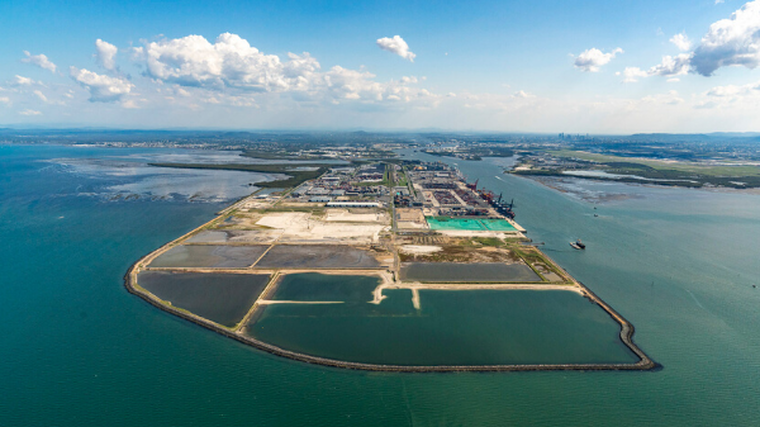 Biosecurity officials are keeping an increasingly close watch on car carriers that may be at risk of being infected with brown marmorated stink bugs (BMSBs), following a number of detections at ports in Australia.
The Department of Agriculture (DoA) in Australia has had more than 80 incidents of BMSBs being found on vessels coming into the country this pest season, and more than 50 of those have involved ships carrying vehicles.
It has recently turned away two ships, the Orca Ace and Dugong Ace, both operated by Mitsui O.S.K. Lines (MOL), due to biosecurity risks. Another two MOL car carriers have come under scrutiny in December, with the Tranquil Ace quarantined for five days before being approved to unload vehicles while the Glovis Chorus "remains under assessment" at Port Kembla.
A DoA spokeswoman told Autofile Online that seasonal pests, including BMSBs, have been found on all four vessels. The ships were all due to visit the Port of Brisbane, pictured, Port Kembla and the Port of Melbourne.
"Decisions are made based on the level of biosecurity risk posed by a vessel," she says. "Once a vessel has been assessed as representing a high risk, the vessel is provided with an opportunity to develop a management plan for the vessel and its cargo. If a plan cannot be developed that appropriately manages risk, the vessel is directed to leave Australian territory."
She adds that the department is unaware of any of the 10,000-plus vehicles on-board the vessels being for transhipment to New Zealand.
Heightened vessel surveillance is enforced during the high season for BMSBs, which runs from September to April for Australia, with a list of 33 countries considered "target risks".
The DoA is also monitoring a number of emerging risk countries throughout this period and will subject cargoes from those nations to extra scrutiny where necessary.
"This means vessels have additional reporting requirements, are subject to higher rates of inspection and will be inspected by Australian government biosecurity officers," explains the DoA spokeswoman.
"The Department of Agriculture assesses the seasonal pest risk of each vessel based on information from vessel reporting and inspection results. Biosecurity directions issued to vessels depend on the level of biosecurity risk.
"The department is continuing to monitor the global BMSB situation, the pest-free status of all imported goods from all countries at all times of the year and trade pathways, and will alter conditions as necessary to ensure that Australia's appropriate level of protection for BMSBs is achieved.
"When BMSBs are known or suspected to significantly change population levels in any country, show previously unreported behaviour on pathways not considered at-risk, including types of goods, country of origin or time of year, the evidence will be reviewed and appropriate measures applied."